Report reveals excess deaths caused by crowding in A&E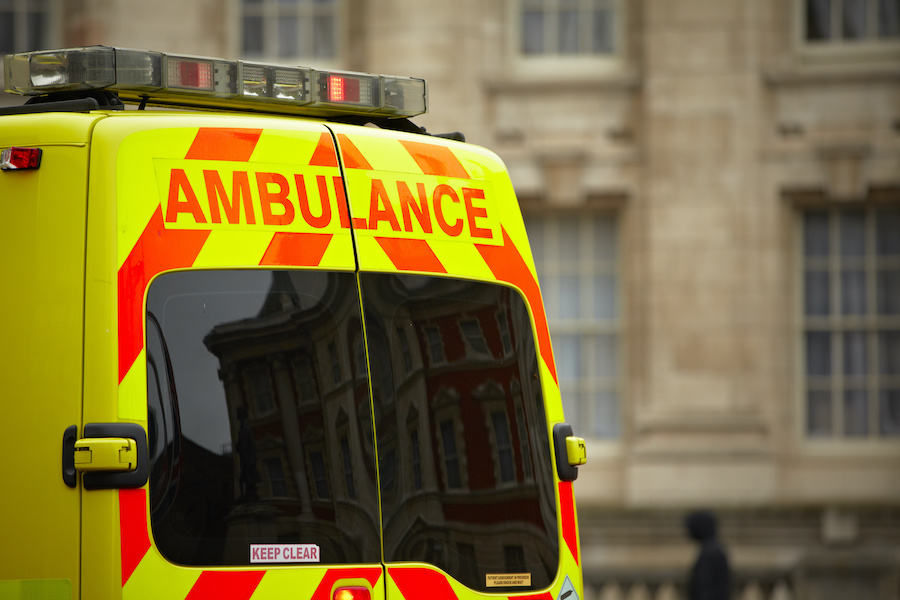 A new report by the Royal College of Emergency Medicine has found that at least 4,519 patients have died as a result of crowding and 12 hour stays in Emergency Departments in England in 2020-2021.
'Crowding and its Consequences' investigates the extent of harm that crowding causes and applies NHSE's own findings from the Getting It Right First Time (GIRFT) programme which found that one in 67 patients staying in the Emergency Department for 12 hours come to excess harm. The report also provides comprehensive analysis on a variety of data points:
Four-hour target
12-hour waits
Decision-to-admit (DTA) waits and admissions
12-hour DTA waits vs. 12-hour time-of-arrival waits
Time to initial assessment for ambulance arrivals
Time to treatment
Median total time patients spend in Emergency Departments
Ambulance handover delays
Bed availability
Length of hospital stays
Dr Adrian Boyle, vice president (Policy) of the Royal College of Emergency Medicine, said: "To say this figure (4,519 excess deaths) is shocking is an understatement. Quite simply, crowding kills. For many years we have issued warnings about the harm that dangerous crowding causes, but now we can see the number of excess deaths that have occurred as a result. This will not surprise any member or fellow of the Royal College.
"October 2021 saw an unimaginable 7,059 12-hour stays from decision to admit, the highest number ever recorded, 40% higher than September 2021 which was the previous highest on record. The number of 12-hour stays has risen drastically for six months and is very likely to rise again in coming months. The picture is more bleak as Hospital Episodic Statistics show that 12-hour stays from time of arrival are 21 times higher than 12-hour DTA stays. We now know that at least one in 67 of these patients are coming to avoidable harm. It is appalling.
"The situation is unacceptable, unsustainable and unsafe for patients and staff. Political and health leaders must realise that if performance continues to fall this winter: more and more patients will come to avoidable harm in the Emergency Department; staff will face moral injury; and the urgent and emergency care system will be deep into the worst crisis it has faced...
"RCEM CARES: The Next Phase outlines our system-wide plan to improve patient care. In the short-term Trusts must safely expand capacity where possible. They must maximise the use of services such as Same Day Emergency Care and Discharge to Assess. Trusts must focus on promoting flow through the hospital, ensuring patients are discharged in a timely way once their treatment is complete.
"In the long-term, the Government must restore bed capacity to pre-pandemic levels, across the UK an additional 7,170 beds are required. The government must ensure that social care is resourced to support patients both when leaving hospital and once they are back in the community, this would help to reduce long hospital stays and prevent successive trips to the Emergency Department.
"Lastly, as a matter of urgency the government must publish a long-term workforce plan, this must include actions to retain existing staff who are reaching burnout as well as to recruit new staff. Across the UK there is currently a shortfall of 2,000 – 2,500 WTE Emergency Medicine consultants, as well as shortages of essential Emergency Medicine nurses and junior and supporting staff."
Responding to the report, the director of policy and strategy at NHS Providers, Miriam Deakin, said:
"The NHS is coming under enormous pressure and as we head into winter Trusts are already working beyond full stretch. We highlighted Trust leaders' concerns about this in our State of the Provider Sector report earlier this week.
"Trusts are working flat out to deliver the best possible care for patients under extremely challenging circumstances. But when we consistently run our health and care service at the limit of its capacity it doesn't take much extra pressure to increase risk to patient safety and quality of care.
"There are two immediate steps the Government can take. The first is emergency help for the social care sector to keep its existing workforce through a retention bonus of at least £500. Second, the Government must give greater leadership on public health, with stronger messaging on what we all can do to manage risks from the virus, including exercising caution when mixing with people, wearing a mask in crowded places and ventilating rooms, and reinforcing the fact that it is vital for everyone eligible to be fully vaccinated.
"Longer term we need a fully costed and funded workforce plan, steps to put social care on a sustainable footing and more investment in public health and prevention and community services."
Other News
Featured Supplier

DDC Dolphin is a specialist sluice/dirty utility room equipment manufacturer and global supplier with 30 years' experience - providing bedpan washer disinfectors, medical pulp macerators and incontinence macerators to healthcare facilities around the world.
Upcoming Events
Dubai World Trade Centre
24th - 27th January
National Conference Centre, Birmingham
8th - 9th February
Crowne Plaza, Bridge Foot, Stratford-upon-Avon, CV37 6YR
4th - 5th April
Royal College of Physicians, London
11th May 2022
Coventry Building Society Arena
19th May 2022
Coventry Building Society Arena, Phoenix Way, Rowleys Green, Coventry CV6 6GE
28th - 29th June
Access the latest issue of Clinical Services Journal on your mobile device together with an archive of back issues.
Download the FREE Clinical Services Journal app from your device's App store