Events Diary
Central Sterilising Club Annual Scientific Meeting
Overview
Following on from our Autumn Study Day in October the committee are currently organising the agenda for the Annual Scientific Meeting.
Themes include manufacturer's instructions, decontamination accidents and incidents, mobile decontamination units and endoscopy and dental decontamination.
Kelsey Lecture: Joost Hopman – Sterilisation and Decontamination in low resource settings, tales from the front line.
Debate: This house believes that manufacturer's instructions are restrictive and detrimental to instrument reprocessing
HSIB investigation on sterile services departments: Neil Alexander, Healthcare Safety Investigation Branch, with Elaine Cloutman-Green discussing Human Behaviours.
Mobile endoscopy decontamination units: John Prendergast, Jim Tinsdeall and Helen Griffiths
Dental decontamination: this year we are going to be taking a serious look at how the four nations are approaching this hot topic and the following will be covered: history (Andrew Smith), research (David Coleman – Ireland), updates in Scotland (Alice Miller) and Wales (Ilona Johnson) and a view from the dentist's chair (Ian Mills – England).
We look forward to welcoming you, our delegates to Newcastle upon Tyne and hope that following our autumn study day that as many of you as possible will be able to make the journey in a sustainable way.
Venue
Crowne Plaza, Newcastle Upon Tyne
Date(s)
3rd - 4th April 2023
Email
Web
The programme has been designed to appeal to sterile services managers, decontamination leads, GP's, theatre nurses, infection control and endoscopy staff.
Venue
Hilton Birmingham Metropole
Date(s)
18th April 2023
Europe's Largest Conference on Infection Prevention and Control
As we move into 2023, and are learning to live with COVID-19, it is time for us to refocus on restoring services and relook at the basics of Infection Prevention and Control, whilst embedding the lessons learned into our forward planning.
A recent study by the CQC, exploring common themes from hospital inspections during the pandemic said
"A dedicated leadership team who supported staff, had oversight of IPC processes, managed priorities and mitigated risk was essential for good infection prevention within the trusts. The leadership teams had oversight over hospital wards to ensure risks were well managed. Some executive teams used ward rounds to monitor compliance with IPC protocols. Visibility, approachability, and engagement of the senior leadership team was key to staff buy-in."
A re-education and improvement in how we communicate will need to be a fundamental policy for the future. As we restore elective surgery there is an opportunity to tackle infection rates and education specifically around surgical site infections. Antimicrobial stewardship will remain a core principle at the heart of our activities and plans. As we move ever closer to a "whole health economy" it is important that we examine Infection Prevention and Control in community and mental health settings as well as how better to control outbreaks.
As our knowledge of how our surroundings, such as ventilation and air quality, affected the spread of airborne bacteria improved, we also need to consider other environmental factors such as waterborne pathogens to ensure our facilities are fit for purpose.
Since its foundation in 1948, the NHS has been a cornerstone of British life – we are born into it, we are looked after by it, and quite often we die in it. From the sexual revolution of the '60s to the first test tube baby, from the Mental Health Act to the Coronavirus crisis, it has made history again and again – shaping our society and culture. Our prestigious Gala Dinner, will celebrate the 75th Anniversary of the NHS.
Join us at Europe's Largest Infection Prevention and Control 2-Day Conference in Birmingham at The National Conference Centre. We will bring together over 800 attendees each day to explore the latest initiatives from NHS England and NHS Improvement. We will showcase the latest and most innovative technologies in our exhibition together with workshops to look at local best practice case studies.
Venue
National Conference Centre, Birmingham
Date(s)
25th - 26th April 2023
Web
Featured Supplier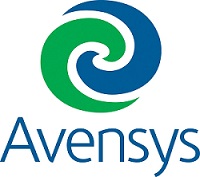 Since 2007 Avensys have been a key player in the national picture of bio-medical equipment sale, repair, maintenance and training. Now owned by HERMED GmbH (part of the VAMED group), Avensys are part of the global medical infrastructure, able to offer a complete service for asset management including procurement, device maintenance, and training.
Upcoming Events
Crowne Plaza, Newcastle Upon Tyne
3rd - 4th April 2023
Hilton Birmingham Metropole
18th April 2023
National Conference Centre, Birmingham
25th - 26th April 2023
Access the latest issue of Clinical Services Journal on your mobile device together with an archive of back issues.
Download the FREE Clinical Services Journal app from your device's App store