Terms And Conditions Of Use
Your use of this website is governed by the following terms and conditions. Please read them carefully before continuing to use the website.
Use of this site

Your use of this website (clinicalservicesjournal.com), which is provided by Step Communications Limited ("Step Communications"), is conditional upon your acceptance of the following terms and conditions. Your continued use of the website and its services signifies your consent to be bound by these terms and conditions. If you do not agree with any part of the following terms and conditions you must not use the website or any of the services provided by the website including but not limited to creating and registering an account or subscribing to email notification services.
You may download a single copy of the material on the website on a single computer for your own private viewing/listening purposes only. Single copies of pages from the website may be printed out for the sole purposes of enabling the person printing the page to retain a copy for their own personal records. No copying or distribution of material on the website for any commercial or business use is permitted without our prior written consent. You must ensure that any information that you provide to the website including but not limited to personal details must be true, accurate, up-to-date and not misleading or likely to mislead or deceive and that it is not discriminatory, obscene, offensive, defamatory or otherwise illegal, unlawful or in breach of any applicable legislation, regulations, guidelines or codes of practice or the copyright, trade mark or other intellectual property rights of any person in any jurisdiction.

Restricted Services

The website may from time to time offer restricted services where access is available only to those users who have registered for such access. Access to the restricted services of the website is permitted on the basis that:

your email address and password are personal to you and may not be used by anyone else to access the restricted services;
you will not do anything which would assist anyone who is not a registered user to gain access to any restricted services of the website;
you do not create additional registration accounts for the purpose of abusing the functionality of the website, or other users; nor do you seek to pass yourself off as another user;
you do not attempt to gain unauthorised access to the restricted areas.

It is your responsibility to maintain the confidentiality of your password and you are responsible for all activity that occurs under your user name and password. We accept no liability where your credentials are used by someone else to gain access to restricted areas or services of the website.
We reserve the right to cancel your account and to prevent you from registering a new account at our sole discretion and without notification or explanation.

Copyright And Trademarks

All copyright and other intellectual property rights in the website (including without limitation the text, graphics, code and other content) are owned or controlled by Step Communications or its licensors.
You may download and print extracts from the website and make copies of these for your own personal and non-commercial use only. You are not allowed to download or print the material, or extracts from it, in a systematic or regular manner or otherwise so as to create a database in electronic or paper form comprising all or part of the material appearing on the website.
You must not reproduce any part of the website or the material or transmit it to or store it in any other website or disseminate any part of the material in any other form, unless agreed in writing by us. The design, arrangement and look and feel of the website are also the copyright of Step Communications and/or its licensors and may not be copied or otherwise reproduced.
The trademarks, trade names and logos displayed on the website are the property of Step Communications and/or its licensors or other third parties. Users should not use these without the prior written permission of Step Communications or the relevant third party.

General Disclaimer

We provide the website and its contents on an 'as is' basis and, to the maximum extent permitted by law, excludes all representations or warranties of any kind including, without limitation, warranties implied by statute. In addition, we do not represent or warrant that the information accessible via the website is accurate, complete or current.
We will not be liable for any loss which may result from the use of the website including, without limitation, loss due to any computer virus or viruses which may infect your computer equipment as a result of your access to or use of the website or your downloading of any materials, data, text, images, video or audio from the website (except to the extent permitted at law).

Advertising, Sponsorship, Other websites and services

The website may include advertisements and sponsorship from third parties. Such inclusion does not constitute an endorsement of the advertiser or sponsor or their goods or services. You agree that we will not be party to any transaction or contract with any third party advertiser or sponsor that you may enter into and we will not be liable to you for any loss or damage which you may suffer by entering into any agreement with any third party advertiser or sponsor. You agree you will not involve us in any dispute you may have with any such third party.
The website provides links to other third party websites. Where these third party websites are not under our control, we are not responsible in any way for any of their contents. We exclude to the fullest extent permitted by law all liability that may arise in connection with or as a result of such external website material causing any damage, costs, injury or financial loss of any kind. You agree that we will not be party to any transaction or contract with any third party that you may enter into and we will not be liable to you for any loss or damage which you may suffer by using those third party websites and services. You agree you will not involve us in any dispute you may have with any such third party website or service.

Privacy and Data Protection

Any personal information collected from the website will be used by us in accordance with our Privacy Policy, the Data Protection Act 1998 and any other relevant legislation.

Access to the Site

Although we will use reasonable endeavours to provide constant, error-free, uninterrupted access to this site we do not guarantee this. We may suspend, withdraw, discontinue or change all or any part of the website without notice. We accept no liability arising from any interruption or delays that may occur to delivery of the website content or its services or if the website is unavailable or withdrawn for any period.
You are responsible for making all arrangements necessary for you to have access to the website.

Severability

If any provision of these terms and conditions is found by any court or administrative body of competent jurisdiction to be invalid or unenforceable such invalidity shall not affect the other provisions of these terms and conditions which shall remain in full force and effect.

Governing Law & Jurisdiction

These terms and conditions are governed by English law and the parties agree to submit to the exclusive jurisdiction of the courts of England and Wales.

General

References to 'Step Communications, 'us', 'our', and 'we' are to Step Communications Limited, Step House, North Farm Road, Tunbridge Wells TN2 3DR. Registered in England. Registration Number 3893025.

Variations

These terms may be varied from time to time. Please ensure that you review these terms and conditions regularly as you will be deemed to have accepted a variation if you continue to use the website after it has been posted.
Featured Supplier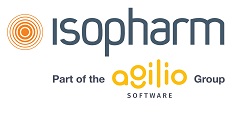 When it comes to managing a busy hospital department and your essential decontamination protocols, you want an all-encompassing service that's there to support you every step of the way.
Isopharm (Part of Agilio Group) use over 20 years of experience to provide specialist products to assist those conducting the decontamination of medical...
Upcoming Events
RCS England Headquarters, London, WC2A 3PE
30th September 2023
Mary Ward House, London
4th October 2023
Old Trafford, Manchester United
10th October 2023
LMI conference centre, Liverpool
16th October 2023
The Clermont Hotel, London, WC2N 5HX
30th October 2023
Pendulum Hotel and Manchester Conference Centre
8th - 9th November 2023
Access the latest issue of Clinical Services Journal on your mobile device together with an archive of back issues.
Download the FREE Clinical Services Journal app from your device's App store