Pandemic pressures and lack of training see 50% rise in sharps injury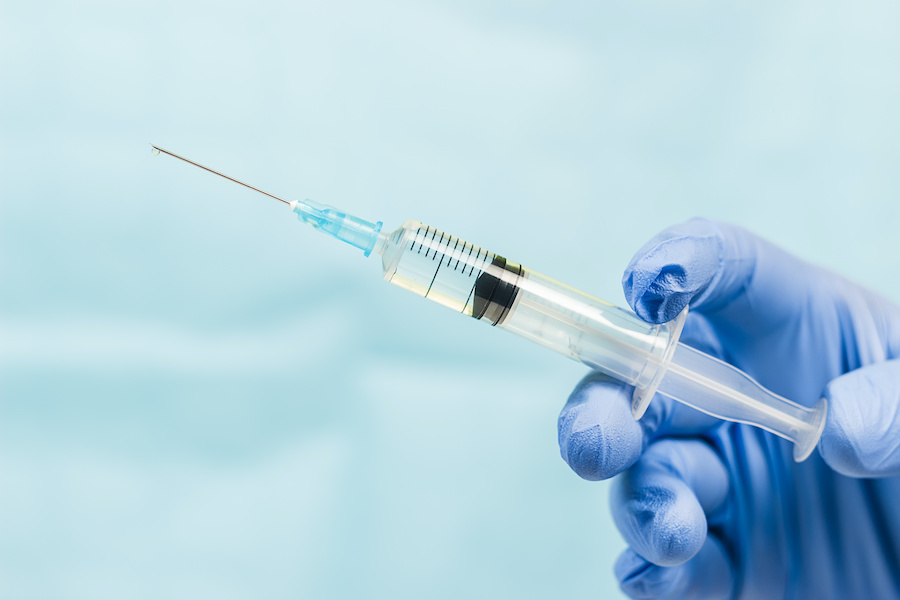 Pressures of the pandemic and a lack of training has led to a 50% rise in sharps injuries, a Royal College of Nursing (RCN) report has suggested.
Sharps injuries are where a needle, blade (such as a scalpel) or other medical instruments penetrate the skin. The authors surveyed 7,571 RCN members for the report. Of those 15% said they had suffered a 'sharps injury' in 2020. This compares to 10% in 2008.
Reasons for the rise cited in the report included fatigue induced by the pandemic, low staffing levels, lack of training and safer sharps and sharps bins not being available.
The RCN says this fits with the rapidly-changing role of nursing staff who have taken on many of the tasks traditionally done by doctors in recent years. For example, some nursing support workers now administer insulin injections.
The College, which led a campaign for the safer use of needles in healthcare settings, said the onus is on the employer to ensure all nursing staff using needles and other sharp instruments get the training they need. In 2013, following the campaign, new safer sharps regulations were introduced in Great Britain to try to reduce sharps injuries.
The report, called 'Blood and Body Fluid Exposures in 2020' written by a RCN working group and led by New Zealand-based consultant microbiologist Terry Grimmond, makes recommendations including that all organisations annually review their sharps injuries data and prevention policies.
Fatigue tops this list of reasons for injuries with more than a quarter of nursing staff (27%) citing it for a reason. More than 1 in ten (12%) said staffing levels contributed to their injury. The report found that wearing personal protective equipment (PPE) was considered a contributing factor by 9% of staff.
Jude Diggins, RCN Interim Director of Nursing, Policy and Public Affairs said: "These findings suggest the pandemic has highlighted a problem that has not been fully tackled yet.
"Most sharps injuries can be prevented and there are legal requirements on employers to take steps to prevent healthcare staff being exposed to infectious agents from sharps injuries."
Rose Gallagher, RCN Professional Lead for Infection Prevention and Control, said: "All nursing staff who work with sharps should have training in how to use them safely.
"In 2013 new regulations were brought in to reduce sharps injuries but these findings suggest there is still some way to go to protect all parts of the nursing workforce.
"We now need to see greater efforts for better reporting and training to not only prevent injuries but to ensure there are stronger procedures to follow-up and protect nursing staff after injuries."
Nearly two-thirds (63%) of respondents said they had received at least one sharps injury during their careers.
A quarter (25%) of mental health unit staff sustained sharps injuries in the last 12 months, as did 22% of care/nursing homes staff and 18% of patients' homes staff.
Even with such a large number of injuries the survey exposed a lack of understanding of the risks with 82% saying they perceived the disease risk from sharps injuries as low to nil. This is despite exposure to blood and body fluid exposure having the potential to put healthcare workers at risk of infection.
There was also a concerning lack of training with 25% of respondents saying they had no training on safe sharps use and 21% saying they had not received any education on reporting sharps injuries.
Even after injury less than half (48%) attended a follow-up meeting and 40% reported not receiving any medical advice.
The report makes a number of recommendations including that organisations should:
Annually review their sharps injuries data and prevention policies and evaluate with users the safest sharps devices commercially available for all procedures.

Adopt semi-auto or auto safety-mechanism devices where available and clinically acceptable after evaluation by users.

Remove all standard devices from the organisation once they are replaced by safer devices.
Other News
Featured Supplier

Brandon Medical is a UK manufacturer and designer of world-leading technology for operating theatres, critical care areas and primary care institutions. For over 70 years, Brandon Medical has provided healthcare professionals with reliable, high-quality and affordable medical equipment packages for operating theatres and critical care.
Upcoming Events
ICC, Birmingham
20th – 23rd June 2022
Coventry Building Society Arena, Phoenix Way, Rowleys Green, Coventry CV6 6GE
28th - 29th June
Edgbaston Stadium, Birmingham
27-28 September 2022
Bournemouth
17-19 October 2022
Pendulum Hotel and Manchester Conference Centre, Manchester
3rd November 2022
Dusseldorf Germany
14th November - 17th November
Access the latest issue of Clinical Services Journal on your mobile device together with an archive of back issues.
Download the FREE Clinical Services Journal app from your device's App store