Is surgical site infection guidance always followed? Take our survey!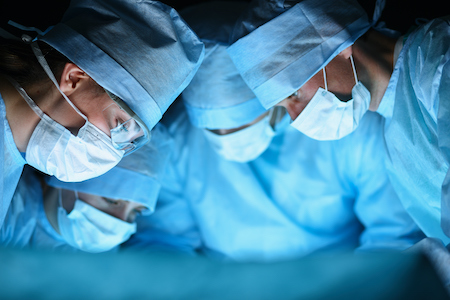 Surgical site infections (SSIs) continue to cost lives, as well as adding to the financial costs for the NHS. So, what are the key areas in theatre practice that require improvement?
Anecdotally, we know that there is wide variation in compliance with best practice in terms of surgical site infection prevention. Patients continue to experience hypothermia – a significant risk factor for infections, but are theatres treating this is an adverse event and delaying surgery until patients are properly warmed and normothermic?
Are razors still being used to remove hair, instead of clippers, despite evidence to show that this increases the risk of infection? Furthermore, if compliance to SSI prevention guidelines is not always achieved, what barriers are theatre staff experiencing?
Speaking at Salford's Operating Theatres Conference, Pauline Harrington, National surgical site infection surveillance manager, Public Health England, commented: "Patients die from SSI and we know it is avoidable. By looking for SSIs, you can identify the problem and address it."
There is an increased awareness of the need for post-dicharge surveillance to fully understand the true rates of infection, but are Trusts actively looking for infections in patients that have returned home?
The Clinical Services Journal is seeking answers to these questions with an anonymous reader survey, with a view to raising awareness. Please take part in the survey by clicking on the link https://www.surveymonkey.co.uk/r/MK2DCXN and share your views. We will be sharing the results of the survey in the coming months…
Other News
Featured Supplier

SureWash is a CPD certified hand hygiene training system that educates and trains healthcare workers, patient's, and visitors to the World Health Organization (WHO) protocol. Save time, save money, save lives.