Envirogen Group
European Manufacturing and Service
Unit 9 Wimsey Way
Alfreton Trading Estate

Alfreton
Derbyshire
DE55 4LS
United Kingdom
01773 441029
COMPANY INFORMATION
Market leaders in the design, supply and service of water treatment systems within hospitals
Envirogen provides reliable reverse osmosis water for decontamination, supplying all makes and models of endoscope washers, washer disinfectors and sterilisers to ensure optimal cleaning reliability and reduced downtime:
Reverse Osmosis (RO) Systems for endoscope reprocessing
RO Systems for decontamination of surgical instruments
Boiler water treatment and water softener systems for capital projects and estates facilities
Comprehensive servicing and maintenance plans of ongoing support
We can ensure that even the most stringent requirements are met, with technologies including RO, Ion Exchange, Ultraviolet treatment, Sub micron filtration. From the treatment technology to sterile storage tanks, and all the necessary pipework and ring main installation, we design and install the entire package. Our dedicated project managers ensure that each project runs to schedule with no impact to your day to day operation. We can even loan temporary process equipment whilst the work is underway to ensure that there is no effect on your critical applications whilst installation takes place.
Reliable, cost effective range of simplex and duplex RO water purification systems
We have a model to suit every process:
EndoTherm Mini – Compact Simplex RO System for decontamination equipment feed
EndoTherm Duo - Compact Duplex RO System for uninterrupted supply of endoscopy and sterile services applications
EndoTherm Duo Modular - Compact Duplex RO System for uninterrupted supply of large Centralised Endoscopy and Sterile Services Departments
The Envirogen range of EndoTherm units are designed to meet with water quality standards of HTM01-06, HTM01-01, ISO15883; with the ETD and ETDM models also compliant with AS/NZ 4187. All models have a range of outputs and options are available to meet your exact requirements.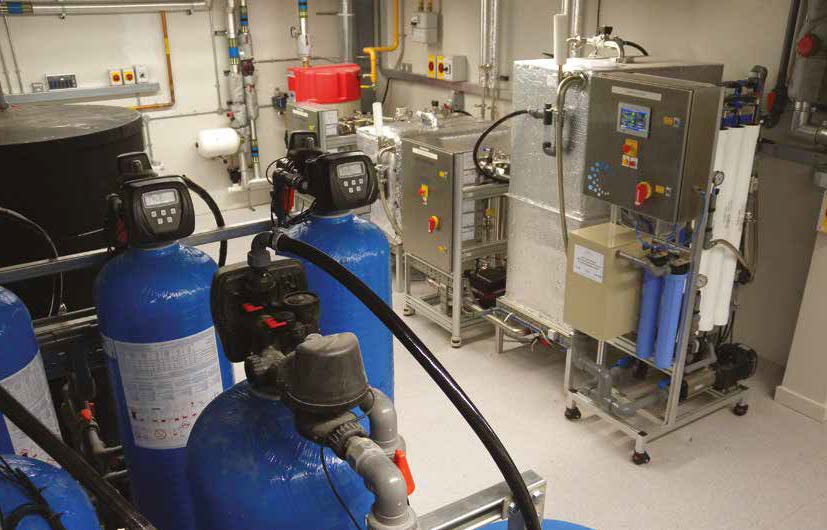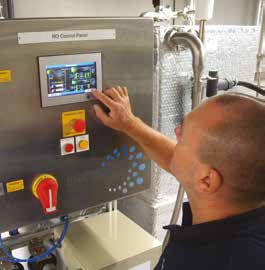 An EndoTherm Duo Modular Reverse Osmosis (RO) installation comprising a number of water softeners and carbon vessels. Simple to navigate touch screen HMI allows for easy system programming.
PureCare Process Filtration and Water Treatment Plant Maintenance Programme
PureCare water treatment plant maintenance plans are tailored to your specific processes. We offer flexible and innovative packages to meet every need, make and model, including Envirogen systems and competitor brands. PureCare ensures that your critical systems continue to work in excellent order
Contact our team of experts to discover how you could save money, increase operational efficiencies and reduce costs. We conduct free assessments to identify how you can improve your water treatment and water filtration systems.
PRODUCTS AND SERVICES