Alphasonics Ltd
18 Caddick Road
Knowsley Business Park South
Knowsley

Liverpool
L34 9HP
United Kingdom
+44 (0)151 547 3777
COMPANY INFORMATION
Advanced ultrasonic cleaning systems are a pivotal piece of equipment by providing the first stage in the decontamination process of instruments within the Healthcare sector as they improve overall infection control and productivity by providing a more efficient and safer method to manual cleaning.
Our advanced ultrasonic cleaning for surgical equipment, medical implements and dental cleaning industries physically removes blood-based proteins, bacteria and other contaminants from medical instruments.
Using an Alphasonics ultrasonic cleaning system to clean your medical equipment ensures that the joints and crevices are reached and all prion proteins are removed.
Developed in partnership with healthcare professionals, our range of medical devices represent the pinnacle in surgical equipment and with our highly trained team, we are able to interpret our customers' needs to provide them with a medical system that offers exceptional performance and longevity.
With an ISO 13485 accreditation, our range of systems are ideal for hospitals, small clinics, doctors' and dentist surgeries as well as veterinary practices.
With complex operations and requirements within Healthcare, it is important to have an expert opinion before deciding what solution is right for you and your business. Our trained engineers will work with you to design an ultrasonic cleaning system to your specification and needs. These same experts can not only assist you in selecting the right system but can help you choose the correct disinfectant or detergent that you will need.
Medstar 3
The Medstar range has been developed for one thing in mind, that of Protein Removal from surgical equipment.
The culmination of 4 years development, Alphasonics are supremely confident that the pinnacle of surgical equipment cleaning with an advanced ultrasonic device has been achieved. Its use will help to reduce the number of theatre-borne infections that are commonplace in the world today.
Our Medstar 3 system will remove blood-based proteins from either rigid endoscopes/lumens and/or surgical instruments and its size is more suited to Sterile Service Unit environments. Instruments and endoscopes are cleaned on 3 levels in full din baskets in a structured and managed cycle.
Features:
Automatic cycle.
Easy to use.
LCD display.
Automatic chemical dosing.
Free-standing model.
Fully Compliant with HTM 01-01 2016.
Full and comprehensive validation system.
Integrated operator security protocol.
Medstar Compact
Designed with small or medium clinics in mind, our Medstar Compact is a low-cost device that is designed for cleaning smaller batches of surgical equipment and rigid endoscopes. The Compact has the same advanced cleaning capabilities as our Medstar 3.
Designed to accept 2 x half DIN trays or 1 x full DIN tray, Medstar Compact will deliver instruments to under 1µg of protein per side and reduce bacteria to >log5 reduction* - all without heat.
The Medstar Compact will also accept rigid endoscopes at up to 500mm total length.
Features:
Automatic cycle
Easy to use
LCD display
Automatic chemical dosing
Free-standing model
Can accept half DIN and full DIN trays
Compliant in part with HTM 01-01 2016
Validation optional
Lower cost device
Can clean both instruments and rigid endoscopes
Protein removal to under 1µg
>log5 bacteria removal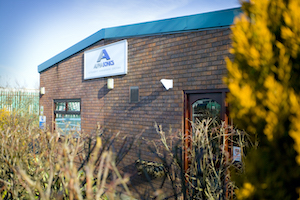 PRODUCTS AND SERVICES