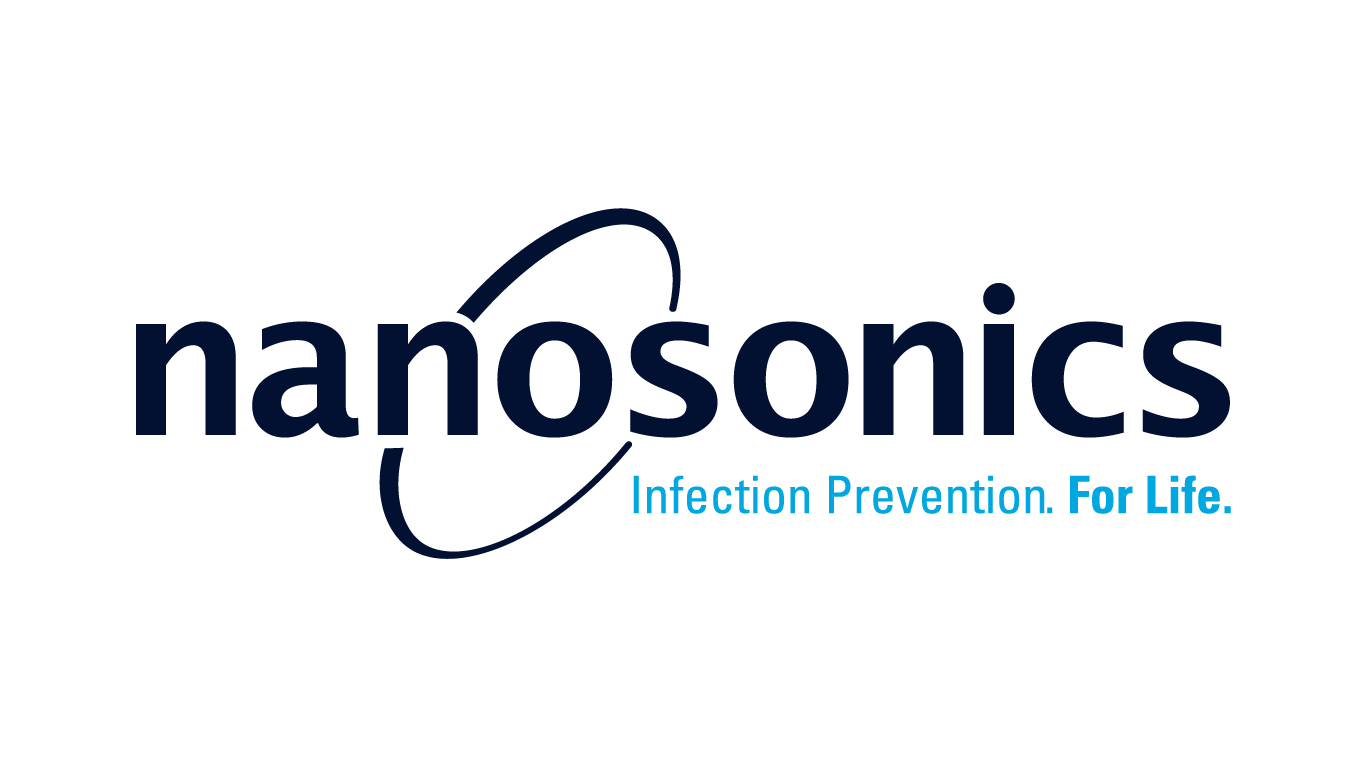 Nanosonics UK Ltd
Unit 2 Linfit Court
Colliers Way
Clayton West

Huddersfield
HD8 9WL
United Kingdom
01484 860581
COMPANY INFORMATION
Nanosonics is a global company leading the way with innovative solutions focused on preventing the transmission of potentially life-altering infections.
Nanosonics has successfully developed a unique automated disinfection technology, the trophon® device, representing the first major innovation in high-level disinfection for ultrasound probes in more than 20 years.
The trophon device is fast becoming the global standard of care for ultrasound probe disinfection.
trophon2
Designed to deliver consistent protection and efficacy across every automated high-level disinfection (HLD) cycle of semi-critical ultrasound probes.
The trophon2 device has a consistent step-by-step workflow that guides users through the disinfection process.
Meets guideline requirements
trophon2 complies with reprocessing guidelines issued by Health Facilities Scotland, NHS Wales, and Ireland's Health Services Executive. These guidelines state the preference for an automated high-level disinfection system for the reprocessing of semi-critical ultrasound probes, semi-invasive and non-invasive ultrasound probes.
Microbial Defense
trophon technology is the only automated HLD technology for transvaginal, transrectal and surface probes to meet mandatory microbial efficacy test requirements for both CE mark and FDA registration.
In addition to mandatory testing, trophon technology is demonstrated to eliminate an extended range of clinically relevant pathogens including multi-drug resistant bacteria, blood-borne viruses, and sexually transmitted pathogens.
Many peer-reviewed clinical papers have validated trophon's effectiveness, including HLD and sporicidal disinfection efficacy, efficacy against human pathogenic enveloped and non-enveloped viruses, and the inactivation of the HPV virus. References to these papers can be found at www.nanosonics.co.uk.
Demonstrated compliance
AcuTrace® RFID technology simplifies the creation of accurate digital records across the reprocessing workflow to support audit readiness.
With a trophon2 device and AcuTrace, users can capture the full reprocessing workflow electronically, removing the need for manual record-keeping which is time-consuming and error-prone.
Streamlined workflow efficiencies
trophon2 devices are a fully enclosed, automated HLD system that saves you time with a simple, fast, and integrated workflow solution. trophon2 devices make point-of-care reprocessing possible, offering a solution that has been designed specifically for patient examination rooms.
trophon2 devices are simple to operate and with minimal training, new staff members can confidently deliver consistent HLD of your ultrasound probes. With new and improved features, the trophon2 device can be configured so it is always ready when you are for clinical workflows to be streamlined.
Probe Compatibility
Nanosonics has implemented an industry-leading compatibility program, which is conducted collaboratively with the ultrasound probe manufacturers and Nanosonics. Only probes approved by the probe manufacturers are listed as compatible with trophon devices.
Today, over 1,200 probes from all major and many specialty probe manufacturers have been approved as compatible with trophon devices.
Total Reprocessing Solution
In addition to HLD, the trophon device portfolio offers a number of consumable and accessory product solutions to allow users to prepare, disinfect, track and trace, and store ultrasound probes, therefore, offering a complete reprocessing solution.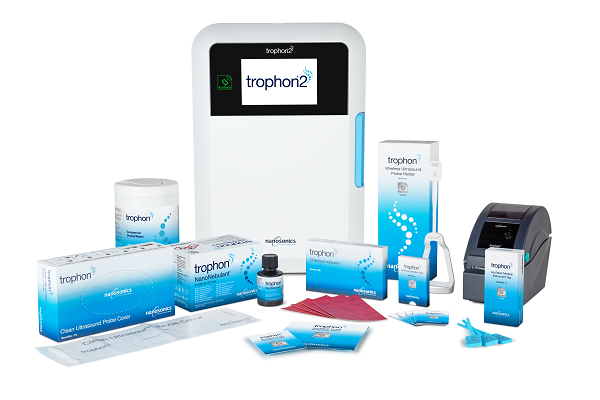 Soluscope Seri Tee
Nanosonics product offering also includes the Soluscope Seri Tee, a unique automated solution to clean and disinfect TOE probes.
This automated washer disinfector for TOE probes features a complete cleaning, disinfection, and electrical leak test cycle in only 14 minutes!
With a fully automated and repeatable process, the Soluscope SERIE TEE provides consistent cleaning and disinfection for each TOE probe. The decontamination process is validated according to the CE mark standards, complying with EN ISO 15883-1 & tested according to EN ISO 15883-4.
Additional support
Nanosonics seeks to raise awareness of the importance of infection prevention, the company has developed specialised training and support. In addition to on-site and virtual training for the trophon2, Nanosonics hosts expert-led workshops and study days. E-learning is also offered alongside support for users. Every customer is allocated a dedicated Account Manager, access to a team of Clinical Experts, and receives first-line support from the Nanosonics Service team, making caring for and maintaining your Trophon device easy.
Find out how easy it is to integrate trophon2 devices into your practice
Nanosonics products are available to purchase directly or via NHS Supply Chain and NHS Shared Business Services. Both capital and MES purchasing options are available for trophon2, depending on your facility's needs.
In no time at all, your health facility and patients could be enjoying the benefits of trophon2 which is setting new standards of care and reassurance in global ultrasound probe disinfection.
To find out more, please visit www.nanosonics.co.uk or call 01484 860581 to arrange a free demonstration.
PRODUCTS AND SERVICES