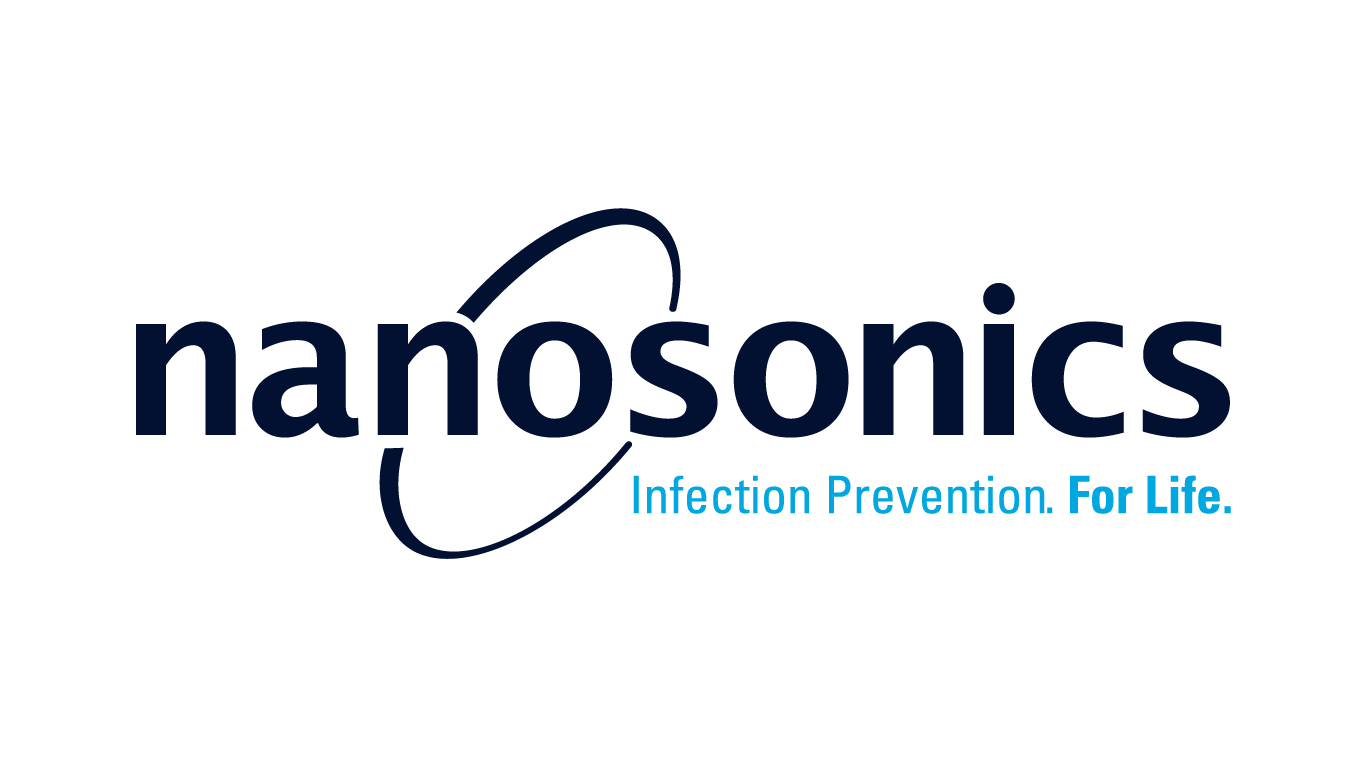 Nanosonics UK Ltd
Unit 2 Linfit Court
Colliers Way
Clayton West

Huddersfield
HD8 9WL
United Kingdom
01484 860581
COMPANY INFORMATION
Nanosonics is a global infection prevention innovator and inventor of trophon®2, a breakthrough disinfection technology which is setting the new standard of care globally for ultrasound probe reprocessing. trophon2 is an updated version of the popular trophon EPR device.
Mr Bryn Tudor Owen, Nanosonics Country Manager for UK and Ireland said: "With trophon2, Nanosonics has gone further in providing the world's most advanced ultrasound high level disinfection solution offering smarter protection, flexibility, functionality, traceability and integration."

Central to trophon2 is a new software platform which delivers superior capabilities including the AcuTrace™ feature for digital traceability and documentation of disinfection cycles through the latest state-of-the-art RFID technology which is embedded in ultrasound probe tags, operator cards, disinfectant bottles and chemical indicators. trophon2 can also store over 100,000 disinfection records providing more accurate and complete records for improved compliance with required standards.

An optional AcuTrace™ PLUS digital connectivity enables trophon2 to be seamlessly integrated with hospital IT systems for a streamlined, digital and completely integrated reprocessing solution. For users, it means that, at the touch of a button, they can verify that any probe, at any moment in time, has been successfully disinfected, resulting in peace of mind for patients and their care providers.

Other new trophon2 features include:
Redesigned chamber for existing and future probe designs

Functionality that further optimises point of care usage and improved clinical workflows

Large high definition colour touch screen with animation for quick and easy high level disinfection instructions

Whisper quiet operation means you won't even notice trophon2 running an automated high level disinfection cycle.

Easy Probe Loading with a universal, easy load cable clamp fits a wide range of probe models, from the widest to the thinnest probe cables.

Programmable options which means you can configure trophon2 to your unique needs so it is always ready when you are.

New technology framework means that it's easily upgradeable to support new
software features.
USB and Network: Access stored disinfection records on screen, download to USB, or integrate with your EMR.
Meets guideline requirements
Importantly, trophon2 complies with reprocessing guidelines issued by Health Facilities Scotland, NHS Wales and Ireland's Health Services Executive. These guidelines state the preference for an automated high level disinfection system for the reprocessing of semi-critical ultrasound probes, semi-invasive and non-invasive ultrasound probes instead of a manual multi-wipes system.
Automated inactivation of mandated microorganisims
By using trophon2 in your facility, you'll be helping to reduce the risk of cross-infection between patients. Automatic disinfection takes place in a closed system using a sonicated hydrogen peroxide mist. This mist inactivates all the mandated microorganisims – bactericidal, fungicidal, mycobactericidal, sporicidal and virucidal – as required by European Standards. It also eliminates an extended range of clinically relevant infectious pathogens including:
Sexually transmitted infections such as the high-risk cancer causing human papillomavirus (HPV)
Drug resistant bacteria and
Clostridium difficile spores.
Popular at point of care
trophon2's compact size and the added advantage of a closed disinfection chamber, makes it ideal for point of care use, offering improved cost and work flow efficiencies.

Quickly becoming standard of care in NHS Trusts and private sector facilities
Currently trophon can be found in nearly 100 health facilities in the United Kingdom, including seven of the top 20 hospitals in England and Wales (based on staffing size).

Clinically validated
Many peer reviewed clinical papers have validated trophon's effectiveness, including inactivation of the HPV virus. References to these papers can be found at www.nanosonics.co.uk.

Probe compatibility
trophon is compatible with more than 1,000 probe models from all major and many smaller ultrasound probe manufacturers. What's more, trophon's ultrafine disinfection mist reduces exposure to the harsh traditionally used chemicals which can potentially damage probe materials.

Meets audit requirements
trophon also helps to meet and simplify audit requirements. The latest state-of-the-art RFID technology is embedded in ultrasound probe tags, operator cards, disinfectant bottles and chemical indicators for digital traceability and documentation of disinfection cycles. Additionally, correct storage of ultrasound probes after high level disinfection is a crucial reprocessing step and this can be achieved by using trophon® Clean Ultrasound Probe Covers. These covers protect ultrasound probes from recontamination while being transported to and from storage areas.

Financing options available
If you work in an ultrasound environment, let us help you to reduce risk and cost, while at the same time increasing compliance. Whatever your facility's budget, Nanosonics has different financing options to suit. In no time at all, your health facility and patients could be enjoying the benefits of trophon2 which is setting new standards of care and reassurance in global ultrasound probe disinfection. To find out more, please visit www.nanosonics.co.uk or call 01484 860581 to arrange a free demonstration.
PRODUCTS AND SERVICES