New initiative to improve air quality around hospitals and community health hubs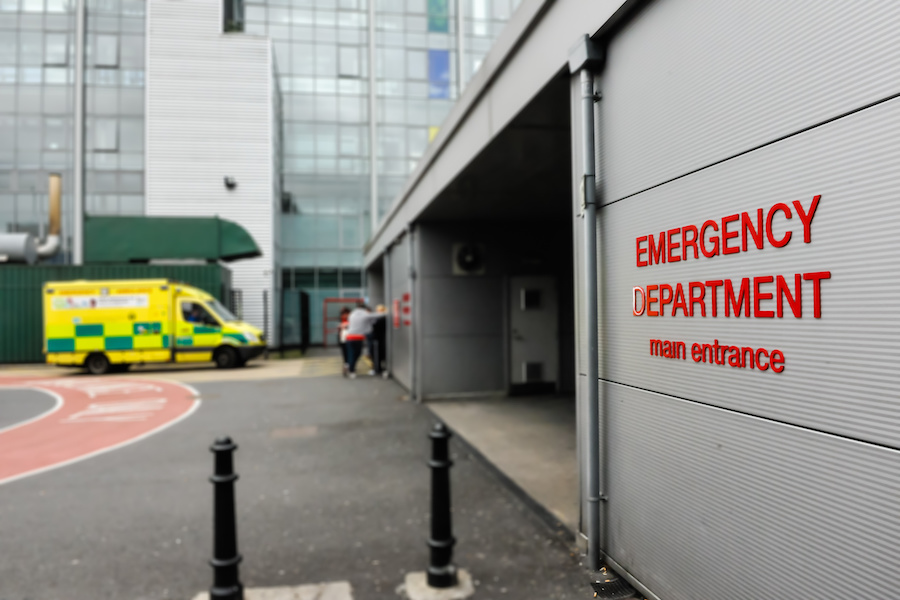 Poor air quality in the UK is an increasing health concern and is adding to the burden on the NHS. Approximately 30% of preventable deaths in England are due to non-communicable diseases specifically connected to air pollution. Unless air quality is improved, the health and social care costs of air pollution in England could reach £18.6 billion by 2035.
Over the past six months, the environmental change charity Global Action Plan has been working closely with the UK's leading sustainability ICS, in the North East and North Cumbria region (NENC), to identify the opportunities to drive meaningful change around air quality improvement at healthcare access points. By making sure air quality levels are controlled around health centres, this project is helping to protect the people who need to visit hospitals most frequently.
As part of the project, Newcastle upon Tyne Hospitals NHS Foundation Trust (Newcastle Hospitals) has already committed to ensuring all employees will be given basic sustainability training, that green procurement will be embedded across the organisation and will encourage all ICS members to switch to a renewable energy tariff.
The progress being made in the NENC region forms part of the broader Integrated Care for Cleaner Air initiative that has been established with an ambition to improve air quality around all healthcare access points in England. Newcastle Hospitals, Global Action Plan, and Boehringer Ingelheim have formed a partnership to drive forward the development of this initiative with the joint goal of supporting every ICS in England to become a 'Clean Air Champion.'
The findings from the pilot project in the NENC have been published in the 'Levers for Change' report. The report provides unprecedented insight into air pollution levels and sources across the North East of England and specifically looks at how hospitals and health centres can make changes and collaborate with local authorities to contribute to improving air quality. The report highlights how air pollution is linked to health challenges and inequalities, while identifying the key opportunities that developing an Integrated Care System (ICS) focused action plan would present.
The Integrated Care for Cleaner Air initiative supports the focus of preventing ill health and reducing health inequalities in the population, as outlined in The NHS Long Term Plan2. By helping patients live healthier lives and reducing the demand for treatment and care, such projects can help protect patients and support the long-term future of the NHS. Furthermore, the initiative supports the net zero ambition of the NHS and will assist in reducing air pollution across the healthcare system.
ICS leaders are currently submitting system-wide Green Plans in preparation for the July 1st launch of Integrated Care Systems, and many are already incorporating air quality improvement measures around hospitals and health hubs as part of their broader commitment to tackle environmental challenges. It is hoped that the 'Levers for Change' report and subsequent ICS Clean Air Framework being piloted by NENC will show what can be done, inspiring more ICS leaders to consider implementing air quality improvement measures in the future.
The 'Levers for Change' report, as well as the additional input from nationwide ICSs, will inform the development of the broader ICS Clean Air Framework, launching in June 2022. The framework will be freely available for any ICS to use to secure a healthier future for society and to inspire healthcare leaders to pursue action on cleaner air.
James Dixon, associate director, sustainability, at The Newcastle upon Tyne Hospitals NHS Foundation Trust, explains the importance of the project: "Sadly we know that people in the North East and North Cumbria are disproportionately burdened by ill health. The research presented in the 'Levers for Change' report is key to understanding the impact that air quality has on the health outcomes of the people of the region, and the framework will be an extremely useful resource for us, as an ICS to use, to identify ways to work across organisations and reduce the impact that poor air quality has on the health and quality of life for the most vulnerable members of our society."
Larissa Lockwood, director of clean air, Global Action Plan, explains what the Integrated Care for Cleaner Air initiative will deliver: "It is vital that we tackle air pollution at the regional ICS level, with partners from all across the health system, across primary and secondary care but also with local government – it is vital that everyone understands the NHS cannot tackle air pollution alone. Insights from the 'Levers for Change' report will be packaged into an interactive, freely available tool for all Integrated Care Systems in England to use. This tool will build on the Clean Air Hospital Framework developed in partnership with Great Ormond Street Hospital."
Boehringer Ingelheim UK & Ireland, is supporting the project. Uday Bose, the company's managing director, commented: "Air pollution is a health issue, and we care deeply about health. Our commitment to transforming lives goes way beyond the provision of medicines. We bring this commitment to life through our Sustainable Development - For Generations framework which focuses on delivering innovative healthcare solutions, supporting communities and protecting the planet. The Integrated Care for Cleaner Air initiative addresses all three of these priorities and we look forward to seeing how it can improve health outcomes for people in the North East and beyond."
More information regarding the Integrated Care for Cleaner Air initiative and the 'Levers for Change' report is available at www.globalactionplan.co.uk.
Other News
Featured Supplier

Brandon Medical is a UK manufacturer and designer of world-leading technology for operating theatres, critical care areas and primary care institutions. For over 70 years, Brandon Medical has provided healthcare professionals with reliable, high-quality and affordable medical equipment packages for operating theatres and critical care.
Upcoming Events
Edgbaston Stadium, Birmingham
27-28 September 2022
Bournemouth
17-19 October 2022
Pendulum Hotel and Manchester Conference Centre, Manchester
3rd November 2022
Dusseldorf Germany
14th November - 17th November
ExCel, London
15th - 16th November 2022
The Eastside Rooms, Birmingham
29th - 30th November 2022
Access the latest issue of Clinical Services Journal on your mobile device together with an archive of back issues.
Download the FREE Clinical Services Journal app from your device's App store