Charity urges action on preventing surgical fires in the NHS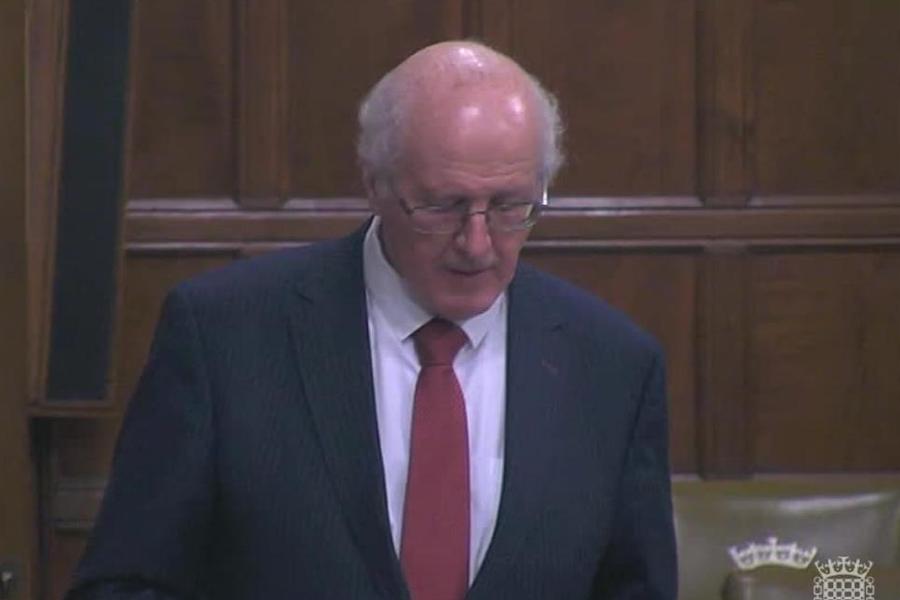 A debate on preventing surgical fires in the NHS has been held in Westminster Hall, after the issue was put forward by Jim Shannon, MP for Strangford.
Concerns were raised by a report by the Surgical Fires Expert Working Group (EWG), "A case for the prevention and management of surgical fires in the UK", which was previously published in September 2020.
The EWG was made up of industry experts from the Association for Perioperative Practice (AfPP) and other Centre for Perioperative Care (CPOC) Partners.
During the debate's conclusions, Maria Caulfield MP, Minister for Patient Safety and Primary Care, stated:
"Surgical fires are not [classified as] a never event at the moment because there are no clear guidelines that staff can follow that can absolutely rule out any particular fire from happening. That is the crux of the matter. Fires should absolutely be preventable, and we should learn the lessons when a surgical fire takes place, but we do not have the guidelines to be able to say to staff what has to be followed to absolutely prevent a fire from happening in the first place."
In response to this, AfPP are now calling for the EWG to reconvene and produce guidance on the prevention of surgical fires for review by NHS England.
Lindsay Keeley, Registered Theatre Nurse and Patient Safety & Quality Lead at AfPP, said: "The operating theatre is by nature a high-risk environment because of the activity undertaken. One of the hazards identified in the EWG investigation in 2020 was the prevention and management of a surgical fire in the perioperative setting.
Surgical fires should never happen. But evidently they do, and they go unreported due to discrepancies in the reporting process to class surgical fires as a `Never Event` or `Near Miss`."
As part of the 2020 report, the Association surveyed almost 7,000 of their members. Surprisingly, 50% reported they had witnessed a surgical fire. Between 2010-2018 there were a total of 96 recorded surgical fire incidents declared by NHS England Acute Trusts and Wales Health Boards.
Lindsay Keeley added: "This discrepancy between self-reported and officially reported incidences of surgical fires evidences the issues both staff and patients continue to face in the operating theatre environment.
"It is clear from the findings of the EWG that surgical fires do happen, and that lack of preventative measures are unacceptable and wholly preventable. Mandatory education and training are fundamental in eliminating the occurrence and risk of surgical fires within the perioperative environment. National standards and guidance are required in support of this mandate."
The Association continues to push four recommendations made by the EWG to make progress towards the mandatory reporting of surgical fires and near misses, both in the NHS and the independent sector:
Professional associations to explore the value of a national awareness campaign for healthcare professionals.
Mandating of surgical perioperative education and training syllabus on surgical fire prevention.
NHS England to explore how to evolve the procurement process of sanitising products, to reduce surgical fire risk and encourage procurement of proven surgical fire-safe technologies.
NHS England to explore the development of a standardised patient safety alert system highlights the risks of surgical fires to the health service and sets out clear and effective actions for providers to take on this safety-critical issue.
This statement is the latest call to action from AfPP regarding the prevention of surgical fires. It follows a letter addressed to Maria Caulfield MP in November 2021, ahead of the recent debate. The charity hopes that the EWG can begin to produce guidelines in 2022 and the UK can move forward with getting surgical fires recognised as Never Events.
Other News
Featured Supplier

Founded in Lübeck in 1889, Dräger has grown into a worldwide, listed enterprise in its fifth generation as a family-run business. Dräger has more than 14,000 employees worldwide and is present in over 190 countries around the globe. The company generated revenues of around 2.6 billion euros in 2018.
Upcoming Events
Dubai World Trade Centre
24th - 27th January
National Conference Centre, Birmingham
8th - 9th February
Crowne Plaza, Bridge Foot, Stratford-upon-Avon, CV37 6YR
4th - 5th April
Royal College of Physicians, London
11th May 2022
Coventry Building Society Arena
19th May 2022
Coventry Building Society Arena, Phoenix Way, Rowleys Green, Coventry CV6 6GE
28th - 29th June
Access the latest issue of Clinical Services Journal on your mobile device together with an archive of back issues.
Download the FREE Clinical Services Journal app from your device's App store