Government announces new funding to double nursing apprentices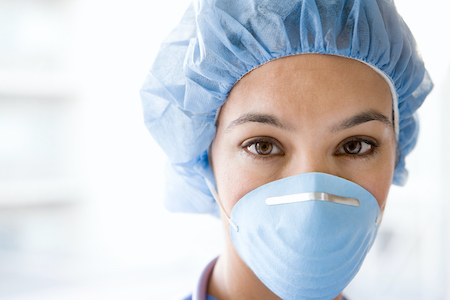 Nursing careers in England will be made more accessible through a new government package worth up to £172 million, which will enable healthcare employers to take on up to 2,000 nursing degree apprentices every year over the next four years.
The news comes as interest in health careers has surged, with the number of people looking for information on nursing on the NHS careers website rising by 138% between March and June.
Nursing degree apprenticeships provide a route into nursing where people can train to nationally recognised standards and earn as they learn, benefiting those for whom a full-time university course is not practical or preferred.
Health and Social Care Secretary Matt Hancock said: "I'm thrilled to see a rising interest in nursing careers, but we must ensure this fantastic career is truly diverse and open to all. Nursing apprenticeships allow students to earn as they learn and this new funding will enable healthcare employers to hire thousands more, helping us to deliver 50,000 more nurses by the end of this Parliament."
Gillian Keegan, Apprenticeships and Skills Minister said: "Nursing apprenticeships are a brilliant way to start a truly rewarding career with our fantastic NHS. Nurses are at the heart of our NHS and their care, compassion and support of patients save and transform lives across the country every day.
"This multi-million pound funding boost will help to support thousands of apprentices to gain the skills they need, and earn while they learn. Apprenticeships are an excellent way for anyone, regardless of their background, to kick start their career or to progress."
NHS and other healthcare employers will receive £8,300 per placement per year for both new and existing apprenticeships. Nursing degree apprentices already receive a salary and have their tuition costs paid for through the apprenticeship programme. The funding will enable employers to meet the costs of taking on apprentices, including staffing costs while apprentices are undertaking education and training.
The nursing degree apprenticeship is a four-year course with placements available in the four fields of adult, children, mental health and learning disability, after which students can qualify as fully registered nurses. NHS and social care employers currently train around 1,000 nurse apprentices every year.
In addition to this funding, employers in England will also benefit from a new payment announced last month of £2,000 for each new apprentice they hire aged under 25, and £1,500 for each new apprentice they hire aged 25 and over, up until 31 January 2021.
Commenting on the Government announcement of funding for nurse apprenticeships, Sally Warren, Director of Policy at The King's Fund, said: "Action to recruit more nurses is necessary and welcome, and apprenticeships are a good model for attracting more people to the profession. Yet, despite this announcement being a positive step, it alone will not solve chronic staff shortages in health and care services.
"Even before the pandemic, the health and care workforce was in a state of crisis, with high levels of work-related stress, reports of overworked staff looking to leave their jobs, and a shortage of around 40,000 nurses. It's been 18 months since an NHS workforce strategy was promised, but so far we have only seen piecemeal announcements that do not add up to a comprehensive plan. Delays to government spending decisions have left the health service without the long-term investment and concrete commitments needed to recruit the doctors, nurses and other staff needed to address workforce shortages.
"The announcement also leaves some unanswered questions for social care, a sector that went into the COVID-19 pandemic grappling with over 120,000 vacancies. Health and social care services work closely together and in the absence of comparable action to recruit and retain more social care staff, there is a risk that the NHS recruitment drive will inadvertently exacerbate workforce shortages in social care."
Other News
Featured Supplier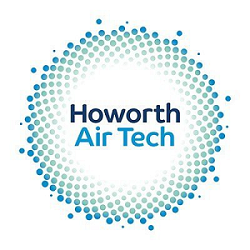 Howorth's expertise in engineering clean air is fundamental to the success of the company in providing world class containment, infection control, clean room, air filtration and ventilation systems, serving the global healthcare, life science and wider industrial markets.