Remembering the other virus for World Hepatitis Day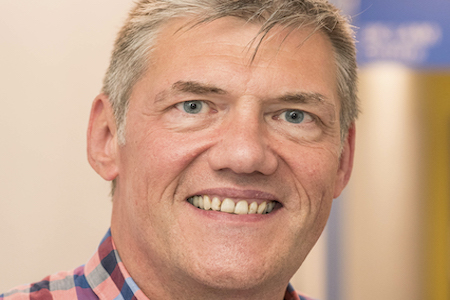 Ahead of World Hepatitis Day, on 28 July, Prof Steve Ryder, chair of the Hepatitis C Coalition, is calling for action to find the "missing millions". Worldwide, 290 million people are unaware they are living with viral hepatitis.
Prof Steve Ryder is warning that, without finding the undiagnosed and linking them to care, millions will continue to suffer, and lives will be lost.
He commented: "We have been preoccupied with Covid-19 for the last few months, and are likely to live in its shadow for some time to come. But as we move gradually back to a more recognisable way of living and working, it is timely to remember that before – and indeed during – the pandemic, we have also been working to wipe out another virus: hepatitis C (HCV)."
He explained that, in January 2018, NHS England took the ambitious and welcome step of announcing that it was aiming to eliminate hepatitis C in England by 2025. This has led to the development of the HCV elimination programme, headed up by Mark Gillyon-Powell at NHS England.
Progress had continued apace by the 22 operational delivery networks (ODNs) across England, with early successes within the prison system and drug and alcohol treatment centres, where people attending can be tested and referred into treatment.
"Unsurprisingly we have suffered a temporary setback due to the public health focus on the Covid-19 pandemic," Prof. Ryder continued. "Before lockdown, we were on a national trajectory to treat more than 71,000 people living with HCV by 2025. Taking Covid-19 into account, our revised aim is for more than 63,000 by 2025.
"However, the impact of the pandemic on our ability to tackle hepatitis C has not been as bad as we feared. While it was originally thought that there would be no new treatment courses begun in the first quarter of 2020 due to lockdown, and only 50% in the second, thanks to some innovative thinking by ODNs, we have been able to continue, albeit with some variation among ODNs. We hope to treat around 10,000 people in 2020/21."
According to Prof Ryder, this has been possible because the current circumstances have presented some unexpected opportunities to improve outreach with vulnerable communities. For example, homeless people are a vulnerable community among whom there is a high prevalence of HCV. With many homeless people being placed in temporarily housed communities during Covid-19, this has presented the opportunity of increasing testing among a group often challenging to engage.
"We have also been able to use this time to develop relationships between ODNs and primary care. Despite the pandemic, some GP practices have found that due to the shift in workload, with patients being triaged, we have found an opportunity to make progress with patient identification tools. Furthermore, the current situation has opened up the chance to look at other ways of increasing testing, such as home testing, outreach testing and pop up testing. This could show promise in particular with specific communities with higher prevalence such as the south Asian community.
"In Nottingham where I lead the ODN, a decision was made early on to continue to offer hepatitis C treatment to as many patients as possible. Lockdown restrictions have had the greatest impact on outreach testing, but there were a number of patients already known to us who we could support to engage in treatment. There have been other challenges. We have continued to offer hepatitis C care in prisons, which was made tricky given the stricter lockdown in secure settings," he continued.
As we start to emerge from this unusual time, Prof. Ryder said there have been both positives and negatives: "We have learned how innovative we can be under difficult circumstances, and we can look to apply what we have learned to make the most of the elimination task ahead of us."
For further information, visit: www.hepc-coalition.uk
Other News
Featured Supplier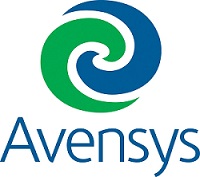 Since 2007 Avensys have been a key player in the national picture of bio-medical equipment sale, repair, maintenance and training. Now owned by HERMED GmbH (part of the VAMED group), Avensys are part of the global medical infrastructure, able to offer a complete service for asset management including procurement, device maintenance, and training.