'Health is not a luxury item', warns WHO Director-General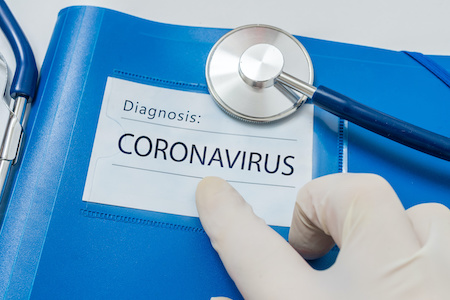 The Coronavirus pandemic dominated discussion at Omnia Health Live, with experts across the world sharing the latest findings on COVID-19.
Dr. Tedros, the Director-General at the World Health Organization, gave a powerful address on the global impact of the 'defining health crisis of our time', pointing out that the COVID-19 pandemic has disrupted health systems, societies, businesses and economies.
"More than 8.4 million cases have been reported to the WHO and more than 450,000 people have lost their lives. Although the situation is improving in some countries, globally it's worsening. It took two months for the first 100,000 case to be reported. For the last two weeks, more than 100,000 cases have been reported to WHO every single day,' he commented.
"The health sector has never been so important," he continued. "It is needed to save lives as well as support the global recovery. The pandemic has told us that health is not a luxury item, but a human right and the foundation of social and economic development. We have learned the hard way, that health is central to everything. In the future, the healthcare sector will play an important role in creating the healthier, safer, fairer world that we want. We should all be in this together."
Omnia Health Live has been developed by Informa Markets Healthcare, organiser of Arab Health, Hospitalar, FIME and Medlab Middle East. Join the discussion and take part in the free online event at: https://bit.ly/2SQKvMX
Other News