Anaemia is 'common' in COVID patients admitted to ICU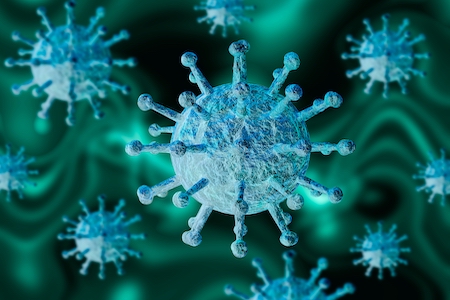 New findings on patients with COVID-19 have been discussed at Omnia Health Live.
Speaking at the online conference and exhibition, Dr. Mark Robinson, a consultant haematologist at Cambridge University, revealed that Addenbrooke's has examined the red blood cell concentration in COVID patients admitted to ICU and found that the majority demonstrate a degree of anaemia.
"The nature of this anaemia is that it appears to be normocytic and normochromic, but what we don't know is whether it is COVID itself that causes the anaemia or whether patients with anaemia are more likely to be hospitalised with COVID. It may well be a bit of both," Dr. Robinson commented.
The reasons for anaemia are likely to be multifactorial, he explained. In serious cases, COVID-19 causes significant damage to the lungs. However, the virus – or the body's response to it – can injure many other organs and scientists are investigating the scope and nature of that harm.
In patients with COVID-19, on the ICU, the pathology for anaemia will be variable, but hyperinflammation and anaemia of chronic disease is highly likely to be the underlying mechanism, he explained.
"The lungs are the biggest site of disease and there is a well associated hemophagocytic reaction – a hyper-inflammatory state – and it is partly this that may be one of the reasons for anaemia developing," he commented. "We also know there is a high risk of thrombogenicity…Kidney damage is also well reported – whether that is due to sepsis, poor perfusion in shock, or alternative reasons. The kidneys are key in regulating production of erythropoietin, so we are almost certainly going to see a degree of anaemia as a result. It is also possible that iron or folate will not be absorbed due to GI inflammation."
Presenting his findings, he asserted that treatment should be of the underlying disorder and reducing the hyperinflammation. Furthermore, current case series data suggests that transfusion is not appropriate unless required for another indication.
Omnia Health Live has been developed by Informa Markets Healthcare, organiser of Arab Health, Hospitalar, FIME and Medlab Middle East. Join the discussion and take part in the free online event at: https://bit.ly/2SQKvMX
Other News