New Head of Healthcare at Bender UK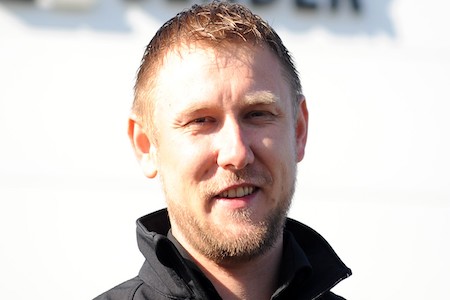 Bender UK, a supplier of turnkey operating theatre and power solutions, has appointed Ricky Barker as the new head of its Hospital Business Unit.
Ricky was appointed in January 2020. Since his move, he has been busy familiarising himself with the new role and team, while making plans to further increase the success the company has had in the UK medical sector over the last two decades.
Rick's suitability for the role has been put to the test of late, as he capably steers the Hospital Business Unit team through unchartered waters during the COVID-19 pandemic. At this time, Bender UK has witnessed a huge increase in demand for technical advice and design support, along with equipment supply and installation for Nightingale field hospital and critical HDU and ICU extension projects.
Numerous hospitals have also sought confidence that their critical power systems are safe and resilient, with the service team completing many essential maintenance and remedial works to ensure systems can cope with extra demands for power from equipment used to treat coronavirus patients.
Ricky has been employed at Bender for more than 15 years. He spent this time in various healthcare engineering roles including commissioning, project management, and latterly as Technical Service Leader.
Over the years, he has supported the steady growth and expansion of Bender UK's Hospital Business Unit. He spent a period leading the service department, which has consistently gained more contracted work by offering complete service solutions for NHS and private medical customers, incorporating the maintenance of complementary third-party systems such as uninterruptible power supplies.
Ricky said Bender UK's strong track record within the medical sector and on-going relationships with customers means the company is well positioned to act on those opportunities.
He explains: "My knowledge and experience in previous roles are definitely a major advantage when overseeing the service sales and projects departments. Our team has a lot of experience, and I see my role as providing the leadership and support to help them hit their ambitious targets for 2020. We are introducing more new products such as the glass touch panels, which are a strategic move to address the specific demands of the UK market. Assembling these panels in the UK not only enables us to respond more quickly to meet our customers' needs, but it frees up manufacturing resource at our parent company in Germany."
Established for over two decades, Bender UK is heavily involved in the design and supply of critical care power systems for NHS and private hospitals in the UK and Ireland. They also provide state-of-the-art Merivaara operating tables and LED lights, and systems and digital imaging solutions achieved through successful partnerships.
Gareth Brunton, Managing Director, said: "Ricky has a strong track record of delivering successful projects, great technical skills and sound leadership qualities. With the experience he brings of the healthcare sector, he is the ideal person to continue the company growth in this area."
Other News