Brexit could drive strategic partnerships with Middle Eastern healthcare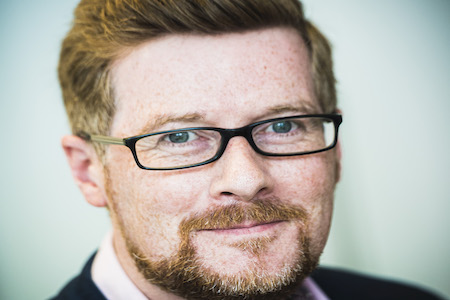 As Britain leaves the European Union on 31 January, building links with global markets, the Middle East in particular, will be a key focus for UK healthcare companies.
Following Brexit, UK companies will be keen to grow their strategic partnerships in the region and showcase their market position in healthcare, medical devices and digital technologies. Recent analysis suggests the market for medical technologies alone in the Middle East is expected to reach $31.6 billion by 2025. Meanwhile, the latest UK Government figures show there were nearly $250 million of UK health exports and 19 new joint projects in the Middle East in 2017/18.
According to a recent survey by the Association of British Health Industries (ABHI), the industry association for the medical technology sector in the UK, more than half of their members expect an increase in exports to the Middle East over the next five years.
​The 2020 Arab Health Conference in Dubai, the largest health conference in the Middle East, takes place on the eve of Brexit and provides an excellent opportunity to build the networks that will form the future bedrock of the healthcare industry. Paul McGrade, former EU policy adviser to two British Prime Ministers and now Senior Counsel at Lexington Communications, a strategic consultancy, said:
"The UK healthcare industry will open up after Brexit offering opportunities to both the UK and Middle Eastern markets to build even stronger partnerships. We know that in the GCC region, ageing populations, rising life expectancy and clinical workforce shortages mean there is a growing demand in the Middle East to adopt cutting-edge innovations to solve these issues. Likewise, post-Brexit, the UK will want to showcase even more its position as a world-class leader in healthcare provision and healthcare technologies, particularly in areas such as AI, digital health and robotics.
"Our advice would be that businesses in the UK and Middle East need to be ready to engage quickly as Boris Johnson begins trade talks. Trade negotiations will move quickly, with big decisions likely in the summer. The time to engage is now and the Arab Health conference is an excellent opportunity to meet the frontrunners in the UK-Middle East healthcare partnership."
Paul Benton, ABHI's Managing Director, International added:"We are looking forward to building on the success of Arab Health 2019 by taking our biggest delegation of companies to the region. This year's Arab Health is a really significant opportunity to demonstrate the best of what British HealthTech has to offer. We know that more than ever, UK innovation is incredibly well-regarded in the Middle East, and this conference is the ideal platform to showcase our country's credentials."
Experts from Lexington Communications will be hosting a presentation and Q&A session, Making a success of Brexit: Opportunities for UK MedTech, from 9:15am - 10:00am on Tuesday 28 January, in the ABHI pavilion.
Specialist speakers will include Paul McGrade Lexington's Senior Counsel on Trade and post-Brexit Regulation, Emily Cook, Director and Head of Health at Lexington, and Will Culliford, an Associate Director in Lexington's Health Practice.
Other News