Introduction to the SteriSense® Bowie Dick Test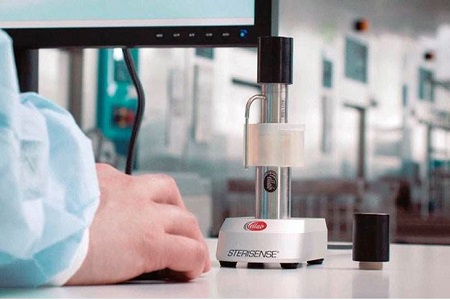 SteriSense® is a reliable and cost efficient Electronic Bowie Dick Test that provides you with verification of critical sterilisation parameters beyond that of chemical indicators. The Bowie Dick test, also referred to as a steam penetration test, is used for daily routine control of steam sterilisers to verify that they perform in accordance with ISO 17665.
Peace of mind with SteriSense®
SteriSense is an Electronic Bowie Dick Test that is unmatched in accuracy, performance and reliability. Unlike traditional chemical indicators, where you subjectively decide according to a change in color, SteriSense provides a much more in-depth verification of critical sterilization parameters. The SteriSense software also automatically generates and stores printable reports, ensuring electronic documentation of the process.
By using the SteriSense for full parametric release you gain the following advantages:
Economically efficient with high test volumes
Improved safety - objective results that eliminate the risk of false or grey zone readings
Additional critical information - checks performed according to ISO 17665
Easy to store, retrieve and compare the data from a database - convenient and safe method that eliminates the need for guessing
Time stamps included to increase reliability
Other News
Featured Supplier

For over 30 years Warwick SASCo has been part of evolving supply of decontamination & nursing products worldwide to hospitals, healthcare & patient nursing. Recognised as a market leader, we have a reputation for high quality products designed for hospital decontamination & sterile services, operating & surgical applications, patient care & nursing