Operating Theatres – The Engine Room Of The Hospital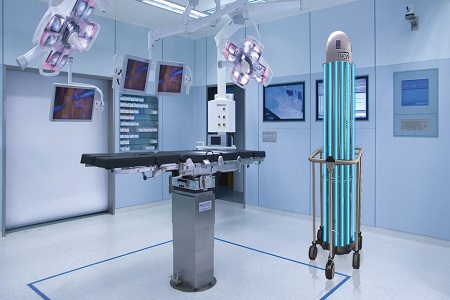 Preventing and controlling infection is the cornerstone of great healthcare, yet nurses, doctors and clinicians struggle to keep up with ever-mutating pathogens which are constantly adapting and adjusting to their environment.
The impact of these 'superbugs' has been addressed by the World Health Organisation and country leaders alike, yet we struggle on, using age-old protocols to clear up these modern bugs, in what has been referred to as the 'challenge of our time'
The combination of the current infection toll in deaths, human suffering and budget restraints provides the basis for a "burning platform" that is urgently in need of improvement. Prospects for the future of current practices do not bode well, with growing numbers of elderly patients with weaker immune systems, increasing pathogen virulence, and resistance to antibiotics and chemicals.
A key point to keep in mind is that great healthcare has to begin with the cleanest environment possible.
The operating room is the engine room of any healthcare facility. It has the highest 'real estate' value in the hospital (cost per minute), and is a key area in which lives are saved, where healthcare is delivered in a tangible form and money is generated. Having a clean and decontaminated operating room is of paramount and increasing importance due to 'Never Events' and CMS/Department of Health penalties. Workflow pressures result in decontamination being moved down the list of priorities and focus, with deep cleaning often suspended; sometimes for years; particularly as some methods which utilise gas and chemicals result in several operating rooms being out of use at the same time.
Let's turn to a new technology. Millions of pounds have been spent on developing an efficient adjunct to current practices. Let's look at how technology, in this case UltraViolet C (UVC), can be implemented in a key area of the hospital: the operating theatre.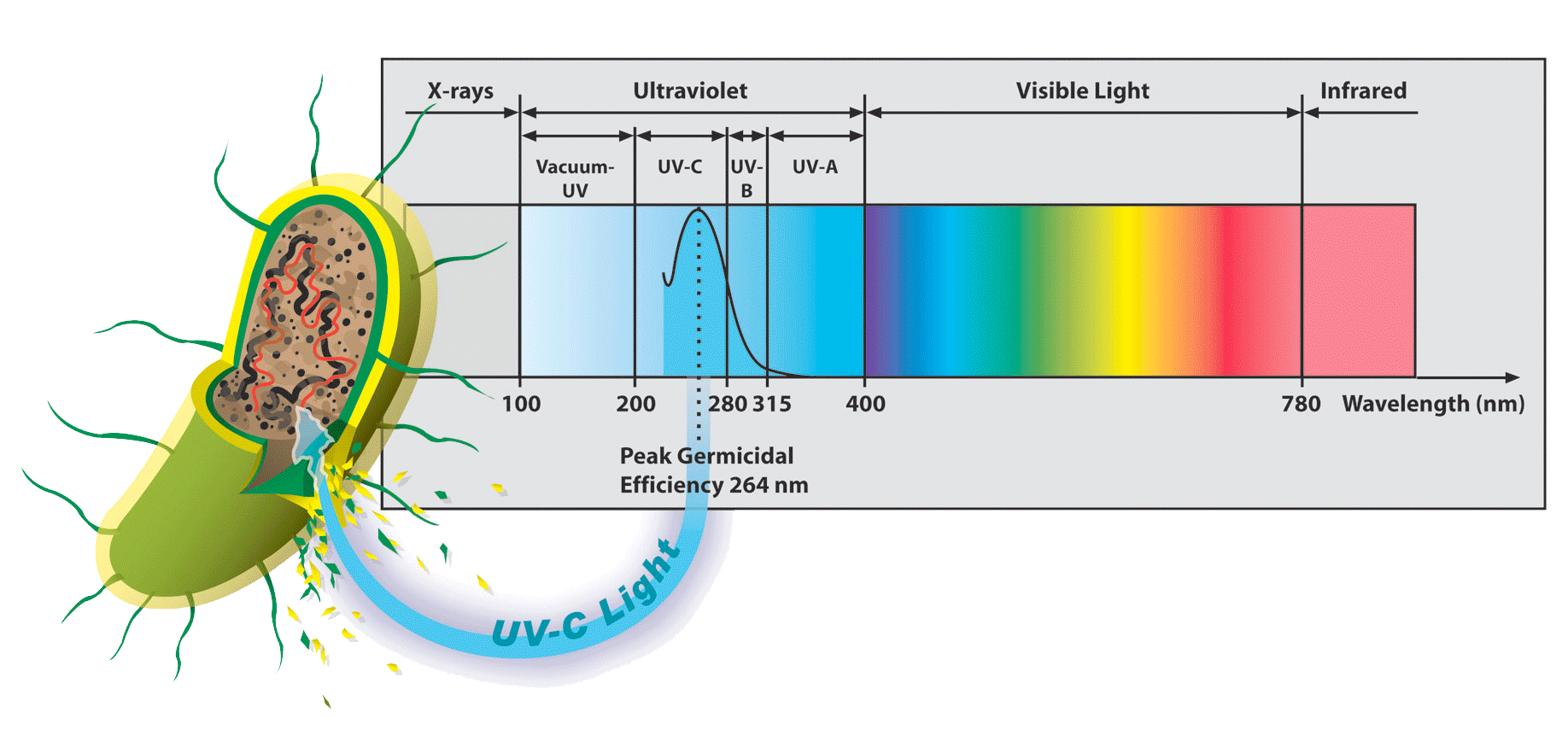 UltraViolet C (UVC) ​is on the light spectrum, as is Gamma (a regular sterilisation method for instruments and prosthesis) and X-Ray. All are very familiar, safe uses of penetrative light wavelengths. UVC is not penetrative and is therefore containable and deployable with little or no preparation. Why aren't we utilising this technology more, when it busts the DNA/RNA of most pathogens – including MRSA, CRE, VRE, Coronavirus, C-Difficile, Ebola, bacteria, fungi, Candida Auris and spores – killing them and ceasing their ability to reproduce? Well we are now seeing a positive change in the adoption of UVC, because a quick, easy, environmentally and operationally friendly high-level germicidal dose of UVC delivered proactively on a daily basis from a THOR UVC® Disinfection Robot has many benefits. Not least, it ensures a decontaminated operating room, continually reduced bio-burden, healthier patients, better surgical outcomes and fewer penalties for the hospital/surgery centre. In turn, these factors result in cost avoidance and higher retained revenue to buy other products/services, All rooms in which invasive procedures are performed, or anywhere in which a patient or other person has cause to go, can benefit from disinfection diligence.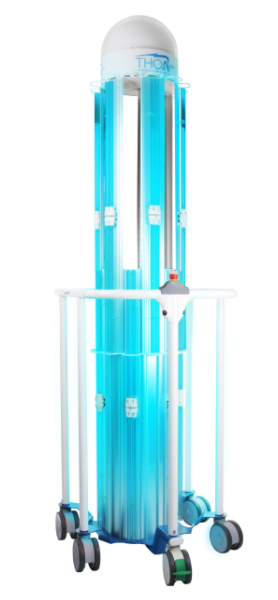 Increasing transparency with regards to decontamination issues within our healthcare environments, alongside new penalties, are contributing to rendering this current situation unsustainable;
Healthcare organisations and Infection Prevention teams across the world and here in the UK NHS are recognising that ultra Violet C disinfection has an important part to play in augmenting current IPC practices.
The Introduction of UVC Technologies into the room disinfection process should have the capability of adding value must be fast, effective and repeatable. Additionally they should have the ability to be proactively deployable within a protocolled environment, thereby preventing infections by continuously reducing the bio-burden. Finsen Technologies have meticulously considered these factors in the design and development of our unique shadow reducing and powerful UVC Disinfection Technology. THOR UVC® which does what it says on the brand is Telescopic High Output Rapid UVC disinfection and Finsen is proud to have introduced THOR UVC® into this highly demanding sector of Operating Theatres Internationally across 18 Markets.
About Finsen Technologies
Finsen Technologies re an Award winning British Manufacturer specialising in the design and delivery of UVC technologies.
See more about Finsen Technologies Ltd
Other News
Featured Supplier
For over 50 years, the IDSc has supported the growth and evolution of decontamination sciences in the UK through a respected and renowned education and training programme, by monitoring and maintaining professional standards and by actively promoting continuous research and development.
Upcoming Events
Marshall Arena, Stadium MK, Milton Keynes Stadium Way West Milton Keynes MK1 1ST
30th June - 1st July
Crowne Plaza, Bridge Foot, Stratford-upon-Avon, CV37 6YR
4th - 5th April
Access the latest issue of Clinical Services Journal on your mobile device together with an archive of back issues.
Download the FREE Clinical Services Journal app from your device's App store