STERIS Solutions Ltd
Chancery House
Rayns Way

Leicester
LE7 1PF
United Kingdom
0116 274 0600
COMPANY INFORMATION
STERIS is a global leader in the design, manufacture, sale and support of Infection Prevention products and technologies. Our mission is to help our customers create a healthier and safer world by providing innovative healthcare and life science product and service solutions around the globe.
STERIS offers this essential patient protection through a unique mix of Infection Prevention Technologies which includes our world leading range of washer-disinfectors, low and high temperature sterilizers and accessories, Instrument Cleaning Chemistries and Sterility Assurance Products. Total Service provision is also a key part of our offering, from project planning, installation, maintenance, technical support to education and training.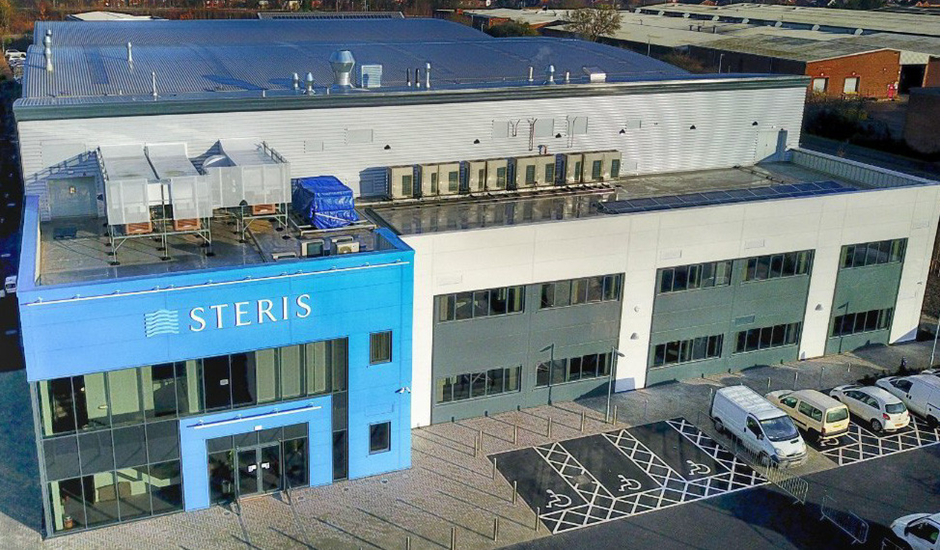 PRODUCTS
V-PRO™ max 2 Low Temperature Sterilizer
V-PRO™ s2 Low Temperature Sterilizer
Reliance™ PTX Endoscope Reprocessing System
AMSCO 600 Washer-Disinfector
Duck range
PCF S Sonic Irrigator
Browne Sterility Assurance Products
Prolystica™ High Performance (HP) Instrument Cleaning Chemistries
Sterile Barrier Systems
PRODUCTS AND SERVICES
Featured Supplier

Kimal is an innovative manufacturer of customised procedure packs and vascular access devices, to clinical departments in over 70 countries worldwide. The company manufactures over 2 million procedure packs and vascular access devices every year for a range of specialities.