STERIS Solutions Ltd
Chancery House
Rayns Way

Leicester
LE7 1PF
United Kingdom
0116 276 8636
COMPANY INFORMATION
STERIS is a leading global provider of products and services that support patient care with an emphasis on infection prevention. WE HELP OUR CUSTOMERS CREATE A HEALTHIER AND SAFER WORLD by providing innovative healthcare, life sciences and dental products and services.
STERIS Healthcare offers essential patient protection through a unique mix of innovative capital equipment, products and services such as low and high temperature sterilization and washing technologies; endoscope processors; complete track and trace intelligent environments; consumables products including instrument cleaning chemistries and sterility assurance products. Total Service provision is also a key part of our value proposition, from project planning, installation, maintenance, instrument and scope repair solutions to technical support, education and training.
We connect the:
Right chemistries with the right equipment
Advanced technology with exceptional service
Thoughtful planning with intelligent environments
Compliant and functional equipment delivering the highest level of performance in the market
Continuous and proactive education to the users
At STERIS, we are committed to continuous innovation that allows us to reduce our environmental footprint and the footprint left by our Customers. Our sustainability efforts are driven by our Mission, Vision and Values.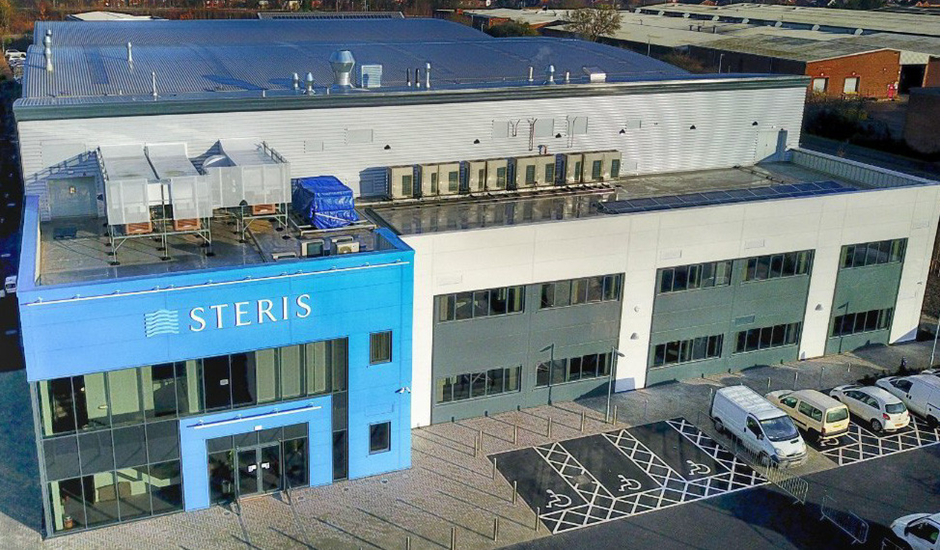 PRODUCTS
V-PRO™ max 2 Low Temperature Sterilizer
V-PRO™ s2 Low Temperature Sterilizer
Reliance™ PTX Endoscope Reprocessing System
AMSCO 600 Washer-Disinfector
Duck range
PCF S Sonic Irrigator
Browne Sterility Assurance Products
Prolystica™ High Performance (HP) Instrument Cleaning Chemistries
Sterile Barrier Systems
PRODUCTS AND SERVICES