Goldsworth Medical Ltd
Unit 11 Euro Business Park
New Road

Newhaven
East Sussex
BN9 0DQ
United Kingdom
01273 516661
01273 512695
COMPANY INFORMATION
Sterile Services & Endoscopy Specialists
Goldsworth Medical are the leading UK specialist manufacturers and consultants for both Sterile Services and Endoscopy Departments within hospitals. Established in 1962, Goldsworth offer a comprehensive design and manufacturing service for specialist engineered equipment with a bias towards the hospital, sterile services, endocopy departments, pharmaceutical and allied industries.
We manufacture equipment for sterile services and endoscopy departments such as height adjustable sinks, transfer hatches, autoclave loading trolleys, UN3291 transfer trolleys and height adjustable packing tables.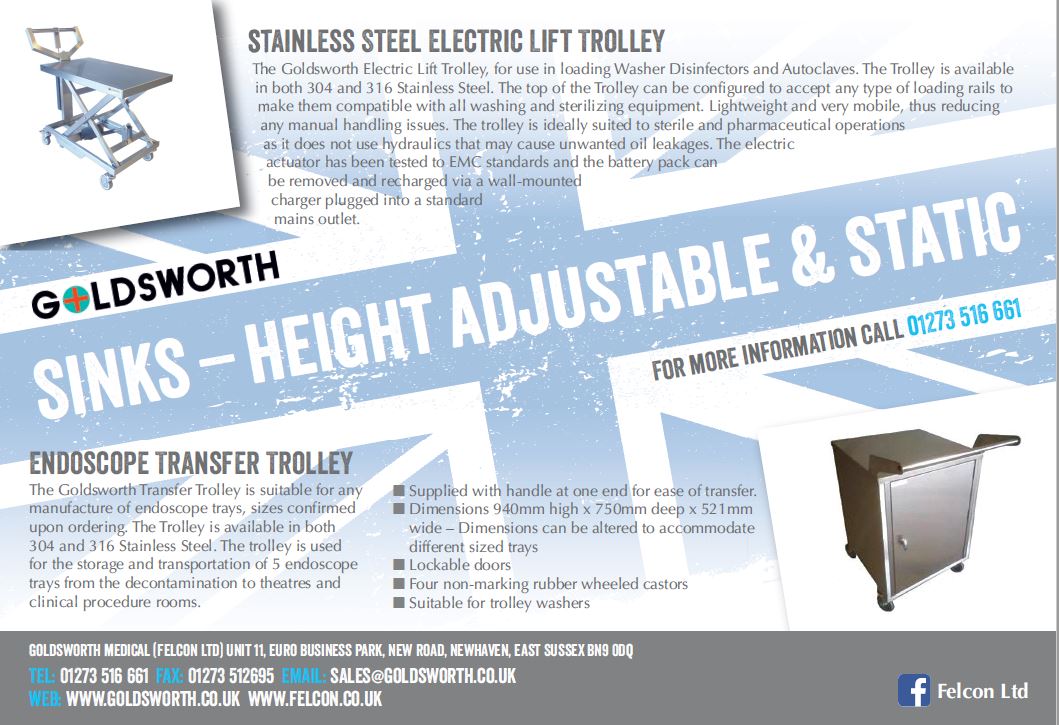 Our Product Ranges Include;
Height Adjustable & Static Sinks - HTM64 Compliant
Transfer Hatches
Autoclave & Washer Loading Trolleys
Transfer Trolleys (inc. UN3291)
Height Adjustable & Static Packing Tables
All products are designed to reduce manual handling, increase accountability and generally assist in the efficiency and safety of sterile service departments.
Consultancy
Consultancy in the early stages of Sterile Service Departments to plan the complete area incorporating handling systems and layouts that will reduce operator fatigue and enhance the special parameters of air containment that are required within these areas. Our connection with a group that has a long history of providing clean air within larger areas gives a unique insight into the problems of maintaining positive pressure within the packing room. Our specialists are available to assist you and offer advice at the planning stages.
Special Requirements
Development of bespoke equipment to suit a particular application, be it a special trolley, sink, or complete handling system to suit an existing facility. No job is too small for our attention.
Servicing or Breakdown
Our engineers have years of experience in the maintenance and repair of Goldsworth equipment, through good care some of our trolleys are still operating 15 years after delivery in tough environments. We can help you to look after your equipment with a regular service contract. To arrange a service of your equipment click here.
Health & Safety
Our policy of product development pays a great deal of attention to Health & Safety issues and we are constantly seeking ways of handling sterile loads with greater protection for the operator if you feel we can assist in any way please do not hesitate to contact us.
PRODUCTS AND SERVICES
Featured Supplier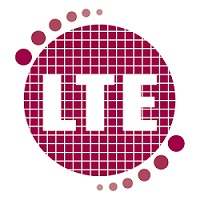 Established since 1947, LTE Scientific is a leading European manufacturer and supplier of laboratory and medical equipment, which is sold extensively into the public and private sectors, including Healthcare, Further Education, Pharmaceutical, Biotech, Research, Food/Beverage, Technology and Industrial.