Central Medical Supplies
CMS House
Fynney Fields
Brooklands Way

Leek
Staffs
ST13 7QG
United Kingdom
01538 399541
01538 399572
COMPANY INFORMATION

Central Medical Supplies (CMS) offers a comprehensive and innovative range of medical devices, retail products and ancillary services. With over 30 years' experience in distributing medical devices to hospitals around the UK, CMS has extensive knowledge, expertise and understanding of the needs of hospital trusts, particularly with regards to patient warming. As the sole UK distributor for a number of leading patient warming products, CMS's range includes blood and fluid warmers, convective warming products, plus as a range of cabinets to suit all needs.
The in-house Technical Service Department offers a full range of service contracts for all the medical equipment supplied. CMS also offer technical training courses to those NHS Trusts who wish to maintain the equipment themselves.
As a testament to CMS's quality and service, CMS has been awarded the prestigious ISO 9001:2015 Certificate for Quality Assurance Systems, which means they always offer 100% when it comes to quality.
Operating Theatre and Critical Care Specialists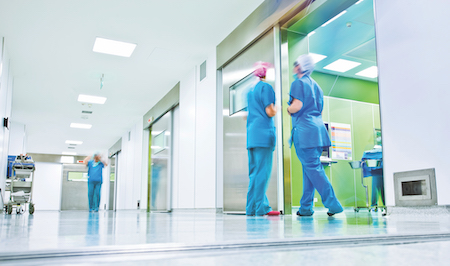 PRODUCTS AND SERVICES