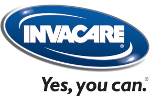 Invacare Ltd
Unit 4 Pencoed Technology Park

Bridgend
CF35 5AQ
United Kingdom
01656 776 222
01656 776 220
COMPANY INFORMATION
Invacare is a leading disability manufacturer who has helped people with reduced function, mobility and disability live as full as life as possible since 1885. Today, Invacare has a comprehensive product range of mobility, home-care, long-term care and acute equipment.
The company has selected and merged with a number of UK based manufacturers to offer a comprehensive portfolio of:
Invacare's UK operations were founded in 1885 and the company now employs 255 people. Based in South Wales, the company is ideally placed to provide the UK healthcare market with a range of products and services that meet the demands of both the public and private sectors.

Our commitment to product design and quality has resulted in a comprehensive product portfolio.

Invacare UK is part of the Invacare Corporation (NYSE: IVC), headquartered in Elyria, Ohio, and is the global leader in the manufacture and distribution of innovative home and long-term care medical products that promote recovery and active lifestyles. Invacare employs approximately 6,000 associates and markets its products in 80 countries around the world. The Company is listed on the New York Stock Exchange under the symbol IVC.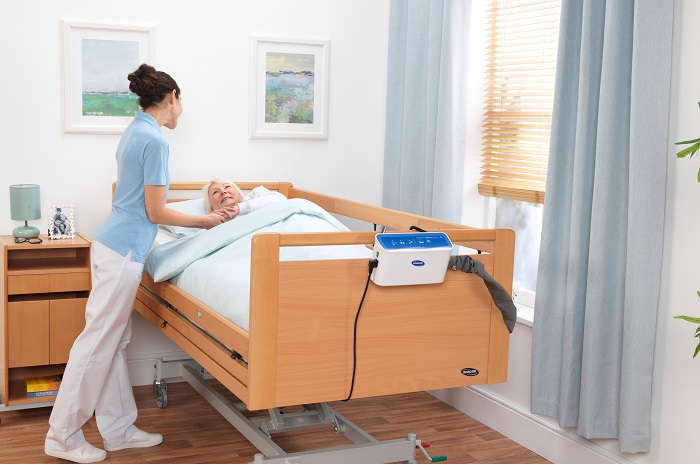 Tagline
"Yes, you can®" conveys the promise of the Invacare brand to support consumers, providers and healthcare professionals in accomplishing what is important to them.

Vision
The Invacare vision is to design, manufacture and deliver the best value in medical products that promote recovery and active lifestyles for people requiring home and other non-acute health care.

Quality
Our commitment to quality and industry standards is paramount, which is why we use Bureau Veritas, one of the leading, global providers of audit services and certification. Our experts work with the BHTA and ISO to drive standards. This commitment to driving quality and patient safety is what makes Invacare a trusted supplier.
All products are CE marked
Operate to ISO 9001 and ISO 13485
All products meet regulatory requirements
Stringent quality procedures in place
Dedicated team of quality engineers
Softform Premier Active 2 RX
The Invacare Softform Premier Active 2 RX is a clinically proven hybrid therapy mattress system which provides a dual support surface for all pressure redistributing needs.
The foam mattress when combined with the Active 2 RX power unit is effective for prevention and treatment of pressure ulcers. The mattress along with the power unit is a dynamic therapeutic support surface, offering additional levels of pressure redistribution as the air flow transforms the Softform from a static foam mattress into an alternating pressure relief system. This mattress offers a complete patient centric solution to the patient.
Support for those at Very High Risk of pressure ulcers.
Our high specification foam interface offers a comfortable and effective pressure redistributing surface for patients at 'Very High Risk'* of developing pressure ulcers, and for those with superficial skin damage.
Hybrid Technology
The mattress offers specifically cut castellated foam for effective pressure redistribution with air cells beneath to provide enhanced therapy. With the addition of the power unit, therapy can be enhanced for patients with severe pressure ulcers without compromising on comfort. The RX power unit allows for therapy to be quickly stepped-up or down, dependent on the patient needs.
The bow-shaped air cells alternate beneath the patient relieving pressure from vulnerable bony prominences and is suitable for all patient groups.
Features and options
The Softform Premier Active 2 RX mattress offers an innovative glide mechanism, which significantly reduces shear forces when used with an electric profiling bed which are a major contributing factor in the development of pressure ulcers (EPUAP Clinical Practice Guidelines, 2014).
You can find out more by visiting the Invacare website.


PRODUCTS AND SERVICES