Inivos
307 Euston Road

London
NW1 3AD
United Kingdom
+44 (0)845 270 6690
COMPANY INFORMATION
Our mission is to enable hospitals to deliver better care, faster, by enabling facilities to protect people from infection.
Inivos are a global med-tech company who are experts in infection prevention and control. We provide specialist hygiene products and hi-tech robotic decontamination solutions to more than 50% of NHS Hospital Trusts in the UK and to health centres around the world.
Our combination of research-based evidence, innovative technologies and hands-on experience means we're able to offer a seamless journey from needs analysis through to solution design and product delivery.
We work closely with clinicians in each country we operate in to understand local concerns, where the dangers lie and put in place preventative measures to eliminate hospital acquired infections. We deliver validated results via tested products which we know can save lives.
Our Innovations:
Ultra-V Connect:
The Ultra-V Connect™ is a discreet device which uses high intensity UV-C light to decontaminate surfaces effectively, efficiently and routinely. Mounted to a ceiling, it provides remote, automated and validated decontamination making it perfect for areas which need to be disinfected routinely such as urgent care, isolation rooms and dental surgeries where patient turnover is high.

Every Ultra-V Connect system or systems are designed to be able to provide a variety of validated processes in any given room or environment. For example, within a side room the system can be set to have specific targeted decontamination cycles for the whole room, the patient bed only, bed and bedside chair and so on. This provides excellent flexibility and can shorten turnaround times.
Locations, layouts, zoning and custom decontamination cycles are planned, mapped out and configured based on understanding your needs. All of this is delivered in a system which takes out the hard work for you. All custom process can be safely actioned on-demand via the wireless user monitor location outside the treatment area or areas. This proven technology, which is used by healthcare around the world, has been independently validated.
Ultra-V
Ultra-V is a portable UV-C light decontamination device to supplement manual cleaning. It emits light specifically at the wavelength 254nm through 10 powerful lamps. This level of high intensity light guarantees rapid decontamination ideal for high-risk areas such as intensive care units (ICUs), neonatal intensive care units (NICUs), isolation rooms, side rooms, A&E and operating theatres. It's also well- suited for high-throughput areas where patients are being regularly admitted and discharged, allowing you to maintain turnaround speeds and prevent backlogs without compromising on patient safety. It can also be used to decontaminate hospital equipment.
UV-C light has been proven to kill vegetative bacteria by destroying the nucleic acid in DNA after breaking down the outer layer of the organism. Ultra-V offers reliable, repeatable decontamination with consistent efficacy that has been independently validated. Each process is documented with a report emailed straight to your inbox so you always have the ability to demonstrate with a robust audit trail that validated decontamination has been completed.
Ultra V™ | Automated Decontamination (inivos.com)
Proxcide:
ProXcide uses hydrogen peroxide vapour (HPV) to decontaminate healthcare facilities achieving up to log6 reduction in under 2 hours. Requiring no user programming, in-built software intelligence adjusts every decontamination process to the specific environment around it, ensuring that process outcomes are consistent with the independent efficacy validation. ProXcide uses our unique vapour dispersal technology to deliver ProXcin™ –7.9% HPV– throughout the room. Its powerful circulation, driven by pulsed fan control, ensures that the vapour is evenly distributed and makes contact with every surface in the room. ProXcide features deactivation technology which automatically and rapidly deactivates the hydrogen peroxide to safe levels to allow the operator to re-enter the room.
ProXcide has been especially developed for critical areas in high risk hospitals.
Each unit can treat a volume of up to 170m3 – enough to treat side rooms, toilets and small bays. Larger areas such as multi-bed wards can be decontaminated by deploying ProXcide in conjunction with Inivos temporary ward dividers.
Intensive Care Units (ICUs)
Neo-Natal Intensive Care Units (NICUs)
High Dependency Units (HDUs)
Any other high-risk areas such as side rooms (single-bed wards
Air Purification from Inivos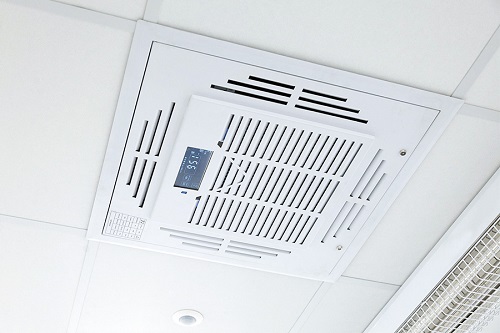 The air we breathe at home, at school, at work and especially in care-critical environments such as hospitals is responsible for the spread of microorganisms and as such, a common vector for the transmission of harmful pathogens that pose a risk of causing infection and illness.
The team at AIRQON are pleased to offer a range of easy to use, fitted and mobile solutions that filter and decontaminate the air ideal for use in hospitals and other clinical environments as well as homes and businesses. Our products use UV-C light and HEPA filtration to ensure you are getting only the best air quality possible.
Our products are designed for simple plug and play operation without the need for complex user training that fit discreetly into any environment – making clean air a breeze.
Visit our website at airqon.com for the full product range.
PRODUCTS AND SERVICES