GAMA Healthcare Limited
The Maylands Building
Maylands Avenue
Hemel Hempstead Industrial Estate

Hemel Hempstead
HP2 7TG
United Kingdom
+44 (0)20 7993 0030
COMPANY INFORMATION
Infection prevention specialists. Founded in 2004 by two medical doctors, GAMA is the preferred choice for infection prevention professionals worldwide.
Clinell – clinically proven cleaning & disinfection solutions
The Clinell product range is used by 9 out of 10 NHS hospitals. The range includes the flagship Clinell Universal Wipes – everyday cleaning & disinfectant wipes proven to reduce the risk of MRSA acquisition by 55%.
For outbreaks, high-risk and hard-to-kill organisms, Clinell Peracetic Acid Wipes and Clinell Drain Disinfectant offer high-performance disinfection. Proven to be more effective than chlorine against bacterial spores and biofilms Clinell Peracetic Acid Wipes are shown to reduce the risk of C. difficile infection by 72% – resulting in savings of up to £660,000 per annum.
http://www.gamahealthcare.com/clinell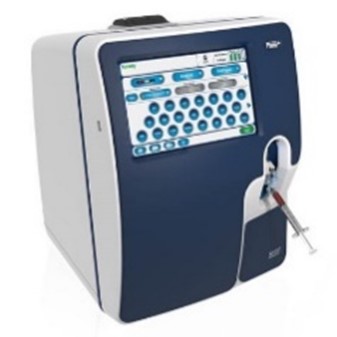 Rediroom and Rediair – instant protection
The Redi family of products equip you to respond instantly to outbreaks, infections and emergencies. They use clever design to remove the obstacles presented by traditional solutions.
Rediroom is the world's first mobile isolation room. Erected by a single person in under 5 minutes, Rediroom helps solve the shortage of isolation rooms in healthcare.
NHS Trusts that have introduced Rediroom have increased their isolation capacity by up to 12%.
Clever design features like HEPA 14 air filtration, built-in PPE station and hands-free entry/exit help prevent the spread of infection.
Find out more about Rediroom:
www.gamahealthcare.com/rediroom
Rediair gives you clean air where and when you need it. Following from the success of Rediroom, Rediair uses dual intakes to effectively ventilate larger spaces with a smaller form factor.
The dual HEPA 14 air filters in Rediair capture 10x more particulates than domestic, HEPA 13 filters. Rediair removes 99.995% of airborne particles down to 0.3µm – small enough to trap bacteria, fungi and viral aerosols.
Thanks to its twin intakes, Rediair can eliminate dead spots, ventilate larger spaces and produce lower noise levels.
Find out more about Rediair:
www.gamahealthcare.com/rediair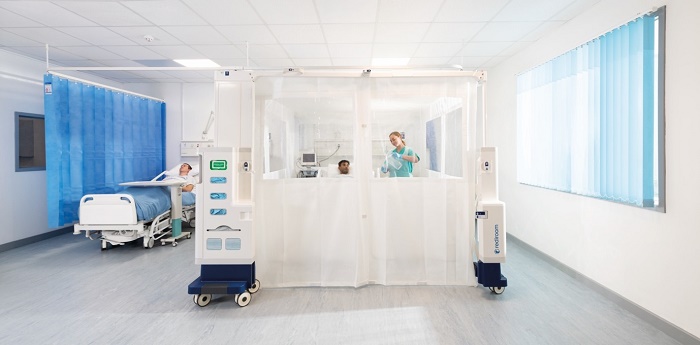 Carell and Contiplan – waterless bathing, continence care and patient hygiene
The Carell range provides waterless bathing and patient hygiene solutions. Developed originally for healthcare use, Carell products are formulated to clean effectively whilst remaining gentle on skin.
Contiplan offers a complete continence care regimen in a single cloth. Designed to help prevent Incontinence-Associated Dermatitis (IAD) – a type of Moisture-Associated Skin Damage (MASD) – Contiplan can clean, moisturise, and protect in one wipe.
Find out more:
https://gamahealthcare.com/products?category=Skin%20care

Award-winning aftercare
Effective products are only half the offering. GAMA Healthcare provides market-leading aftersales support.
Every year, GAMA's team of specialist Infection Prevention Nurse Trainers deliver on-the-wards training to thousands of healthcare professionals. GAMA trainers help local Infection Prevention & Control Teams raise awareness of IPC best practice and rollout training programmes to frontline healthcare workers.
In the last 5 years, GAMA has provided training to over 32,000 NHS staff – with 98% of staff agreeing the training would make things safer for patients.
To find out more about bespoke training & education, speak to your local GAMA Healthcare Area Manager:
https://gamahealthcare.com/contact-us
PRODUCTS AND SERVICES