SureWash
The Tower
Trinity Enterprise Centre
Pearse St

Dublin
D02 AR20
Ireland
+ 353 1 677 8894
COMPANY INFORMATION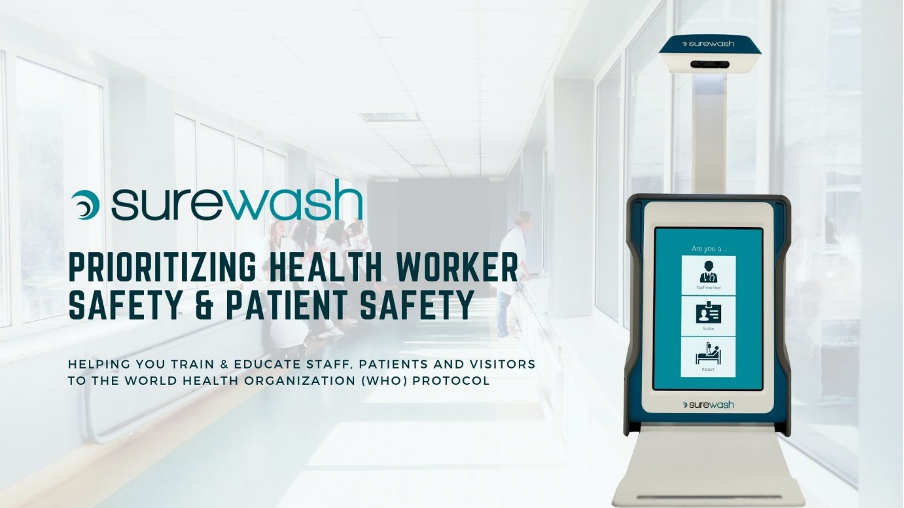 SureWash is a CPD certified hand hygiene training system that educates and trains healthcare workers, patient's, and visitors to the World Health Organization (WHO) protocol.
Save time by providing training and education on the wards
Save money by reducing the labour needed to train and audit hand hygiene compliance
Save lives by reducing hospital acquired infections
What We Do & Why We Do it
SureWash takes a new approach to delivering hand hygiene training in the healthcare setting. They take learning out of the classroom setting and into the hospital environment, making training available 24 hours a day, 365 days a year. Their interactive software system uses Artificial Intelligence (AI) and a video camera to measure the user's hand hygiene practice; and provides real time feedback to help them improve. To support this learning, the lesson and quiz feature enable facilities to roll out customised content to address gaps in knowledge and refresh skills at critical times. Furthermore, infection control personnel can access users training data to monitor hand hygiene progress and to guarantee positive results.
Teaching hand hygiene is time consuming and it can be difficult to generate enthusiasm. However, repetition of the technique is critical to learning a psychomotor skill. SureWash uses gamification to help encourage interaction and repeated learning among staff. Training is also delivered in short sessions to encourage a "practice-rest-repeat" technique. This is proven to be the most effective way to integrate the habit of good hand hygiene into the users muscle memory.
Prioritising Healthcare Worker Safety & Patient Safety
Patient safety begins with healthcare worker safety. The SureWash technology ensures that medical professionals receive the best in class education and training to protect themselves and their patients. SureWash encourages self-directed learning, meaning anyone who enters the healthcare environment can train to the WHO protocol. The SureWash products can generate awareness around hand hygiene training and infection control amongst patients and family members. Its ease of use results in users finding the training an engaging and positive experience.
Audited Training Records
The Reporting Suite on SureWash.Net is a highly secure audited training record for internal use and regulatory bodies. All hand hygiene training data from the SureWash systems is accessible on the reporting suite. Organisations can access and easily track staffs training data to assess their standard in hand hygiene technique and their learning progress over time. These reports can be automated and aggregated across organisations. The quiz and lesson feature are also available on SureWash.Net to provide administrators instant feedback regarding the standard of knowledge in the organisation and to identify the gaps in learning.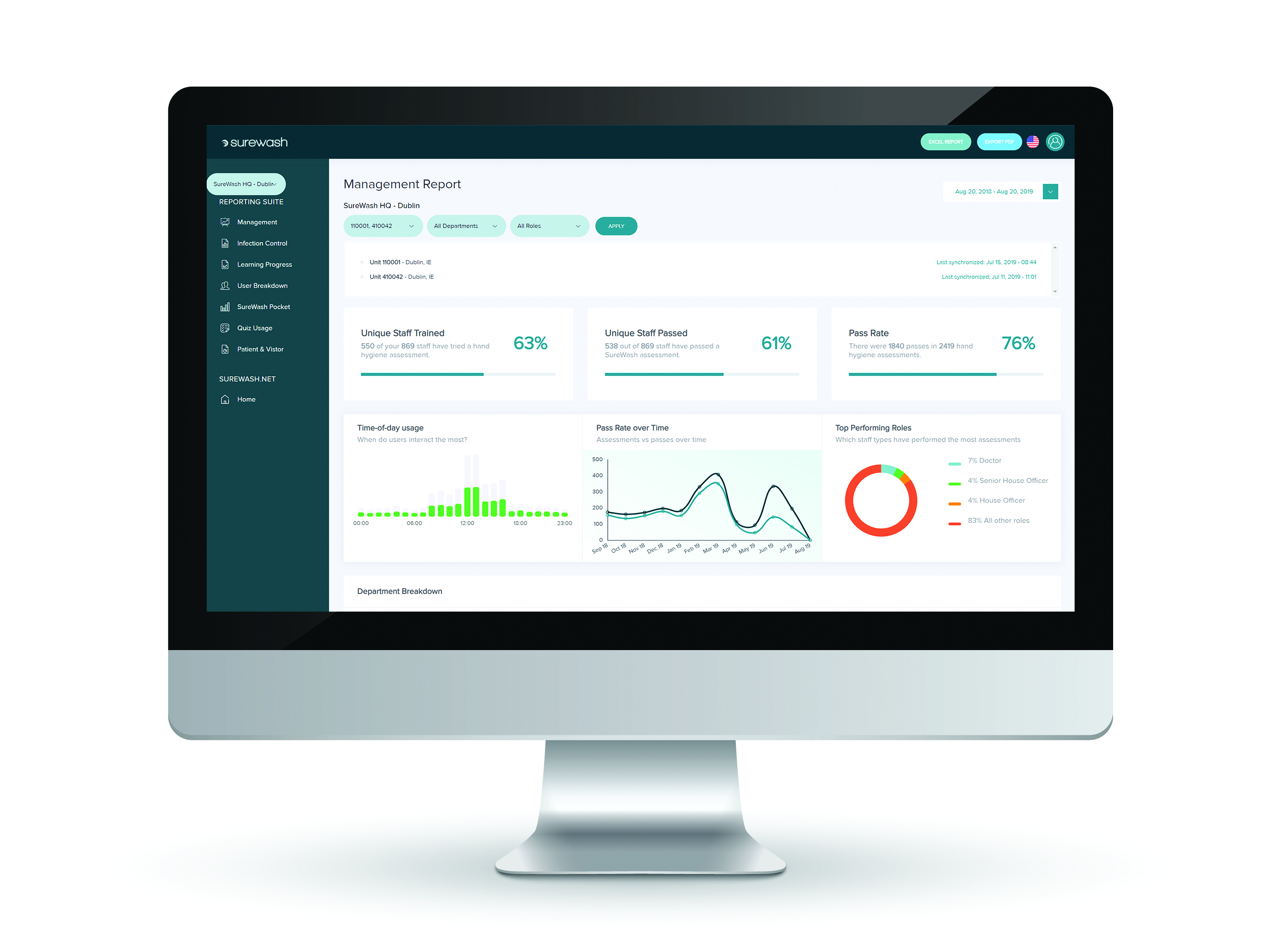 Products
SureWash ELITE: Our largest training unit meaning it is highly visible in a healthcare setting It is a cart-based system enabling it to be moved between departments at ease. It is also height adjustable.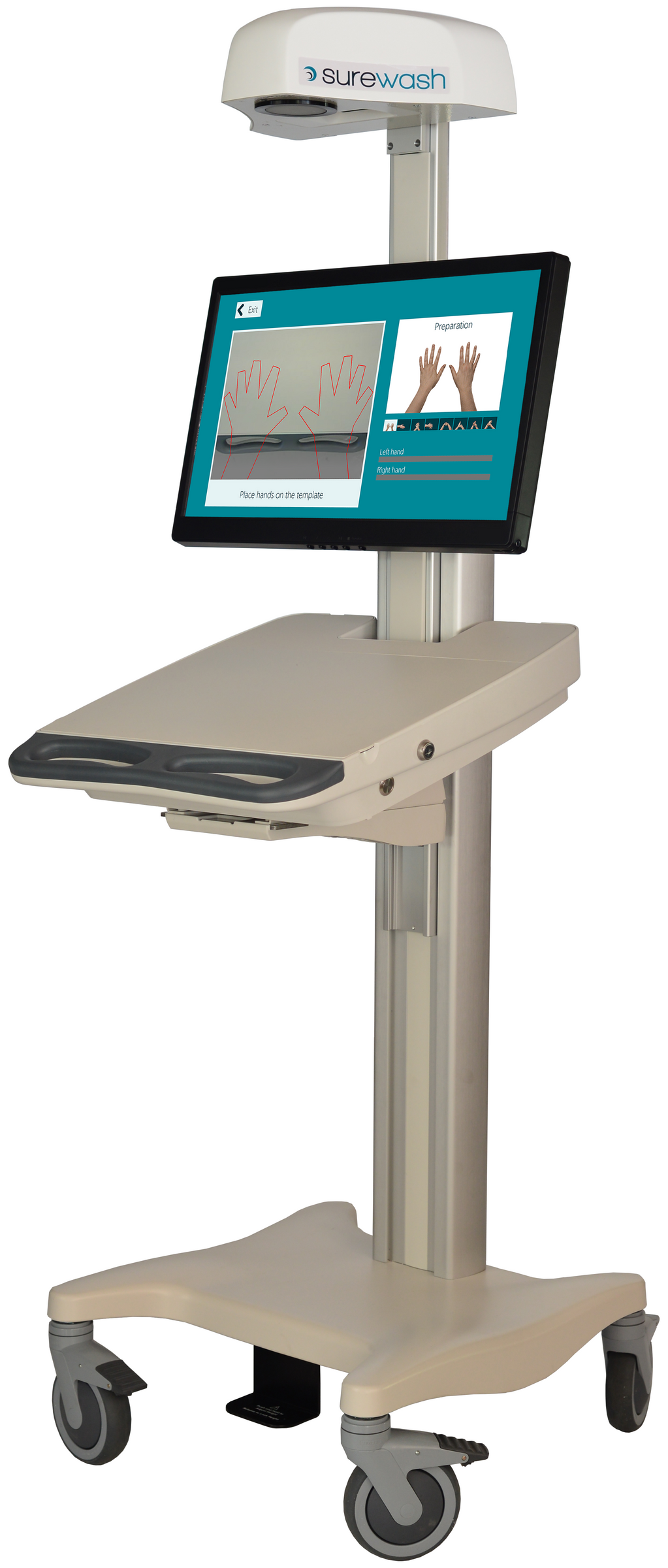 SureWash GO: A smaller unit weighing just 4.5kg that is fully portable within a facility and between locations. It can be placed on any flat surface throughout a healthcare facility.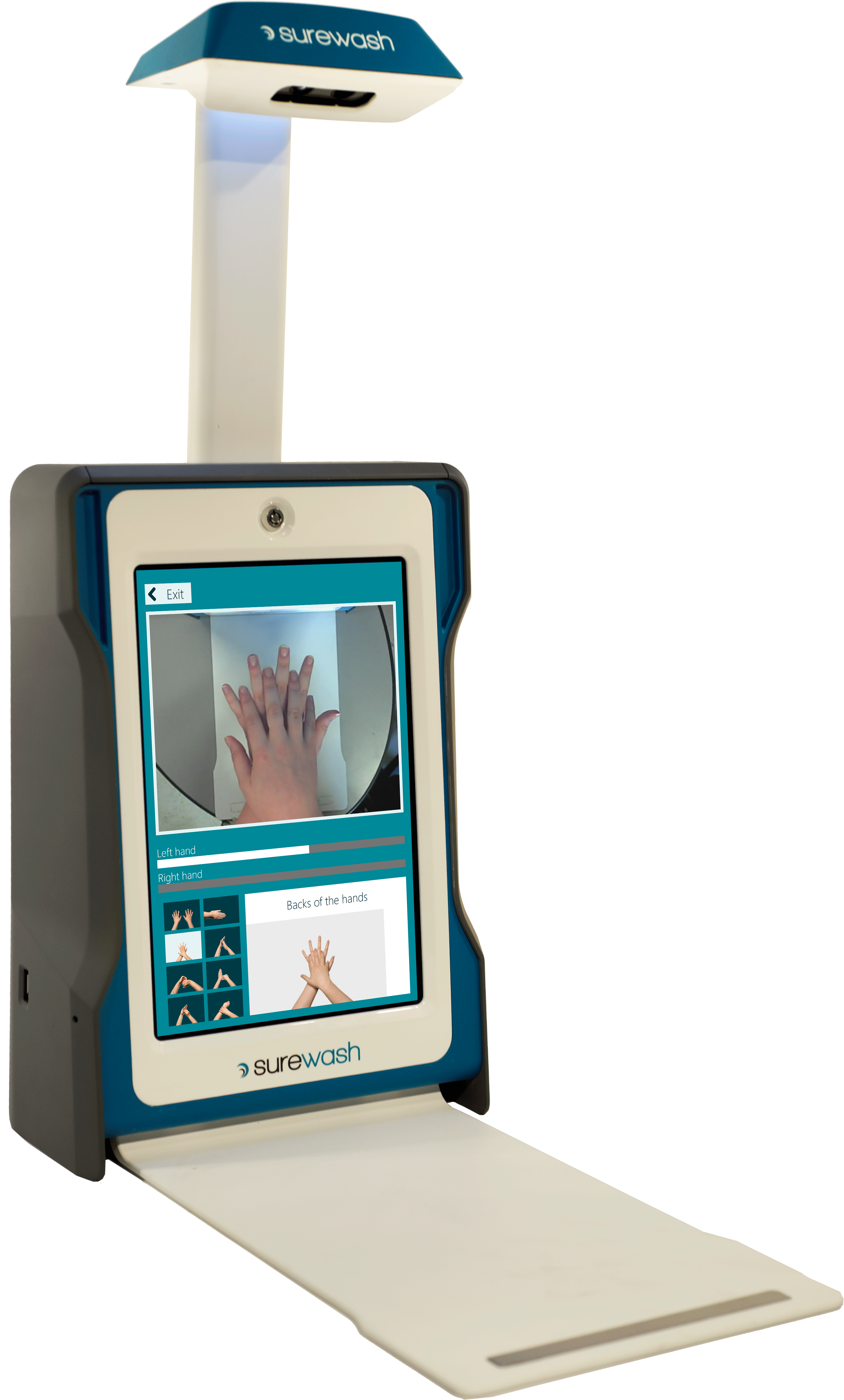 SureWash Hand Hygiene APP: A mobile application suitable for training non-clinical staff and for patients and visitors. It enables rapid roll-out of training and learning.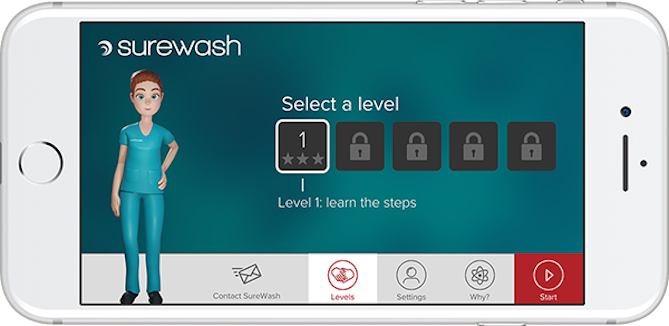 PRODUCTS AND SERVICES