DDC Dolphin
The Fulcrum
Vantage Way

Poole
Dorset
BH12 4NU
United Kingdom
44 (0)1202 731555
COMPANY INFORMATION
DDC Dolphin is a specialist sluice/dirty utility room equipment manufacturer and global supplier with 30 years' experience - providing bedpan washer disinfectors, medical pulp macerators and incontinence macerators to healthcare facilities around the world.
Our design engineers are constantly evaluating the needs of those we serve, ensuring that expectations are consistently met and exceeded. We value and depend on feedback from the true experts – the users who rely on sluice room machinery every day. This collaborative effort allows us to always be at the forefront of infection control technology.
If disposable pulp products are your facility's preferred method of human waste management, a medical pulp macerator is essential for safe and hygienic disposal after use. Quick, efficient, and optimised to reduce the risk of infection, our pulp macerators feature anti-microbial technology to stem the spread of harmful pathogens. All our macerators come with the option of our hands-free technology, thus avoiding the spread of bacteria through unnecessary contact with buttons to operate the machine, and the economical use of water and electricity make it a budget friendly choice for many healthcare facilities.
Reusable bedpans, commode pots and urine bottles are also the product of choice for many healthcare providers. We offer both top and front-loading washer disinfectors to suit individual needs of your establishment and our design, installation, maintenance, and servicing ensure your washer disinfectors always meet NHS periodic testing guidelines. Exceptional hygiene and disinfection levels can therefore be guaranteed, alongside modest running costs
By using our products which feature simple-to-use interfaces, digital displays and on-board software to monitor performance, your infection control strategy can be both monitored and maintained with ease.
One of the latest additions to our range is Air Purification Systems. Completely automated and chemical free, the UVMATIC® and UVMATIC® Plus draw in polluted air and treat it using UV light and photocatalytic oxidation. Recommended for hospitals, care homes and hospitality facilities around the world, the UVMATIC air purification system removes bacteria and odours in the air and on surfaces. It eradicates viruses, bacteria, mould and volatile organic compounds. This technology doesn't merely filter out the bacteria – it actually destroys them.
And it doesn't stop there, our range of consumables provide a reliable, all-encompassing solution to sluice/dirty utility room needs.
The new range of Hygenex wet and dry eco-friendly wipes were designed with all care and cleaning tasks in mind, ideal for use in all environments. Hygenex dry wipes are all-purpose wipes suitable for use on all surfaces or the skin, while Hygenex wet wipes are skin cleansing wipes for use on hands, body and face and suitable for all skin types, including sensitive skin. Both are made from 100% non-woven cellulosic material, completely maceratable, flushable, dispersible, biodegradable, and compostable. These wipes will break down within 1 hour of flushing and cause no harm to the environment, or your plumbing systems!
Our single use medical pulp products are made from 100% recycled paper and are fully biodegradable, recyclable and compostable. They are ergonomically designed for ease of use with a smooth high quality finish, helping to maintain hygiene standards and reduce the risk of cross contamination and the products specifically designed to contain human waste will do so for a minimum of 4 hours.
For machine cleaning and protection from scale our Scalematic and EcoWash+ for Bedpan Washer Disinfectors and EcoCleanse+ Macerator Disinfectant support the daily functioning and helps prolong the life of machinery.
At DDC Dolphin we understand that you want the best human waste disposal solution for your facility and we are extremely proud of the range of products and the services that we are able to offer our customers to help them meet modern infection control standards as efficiently as possible.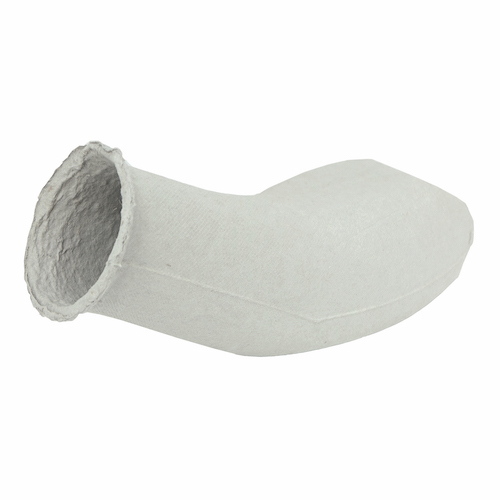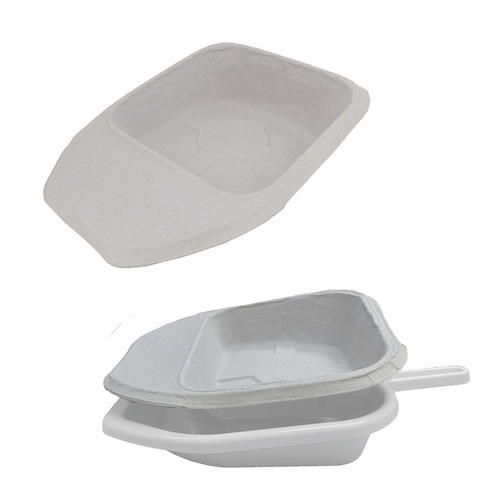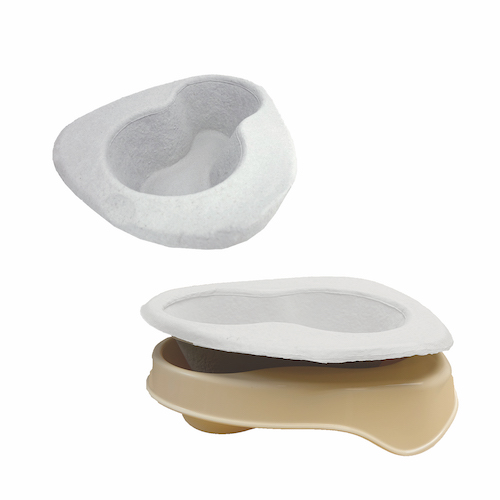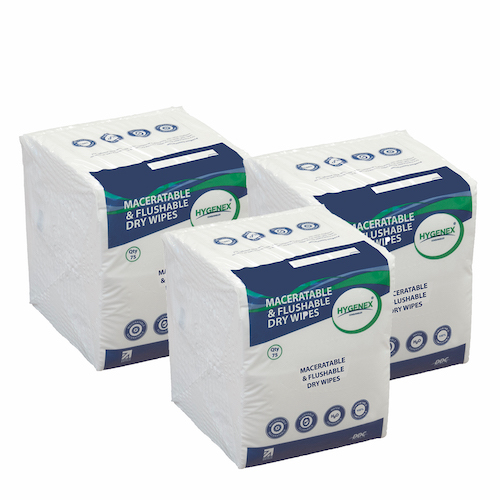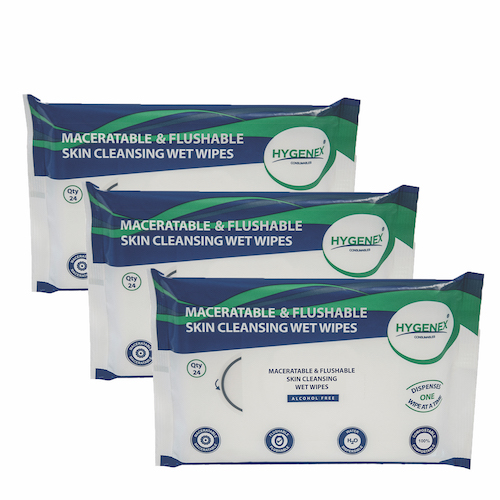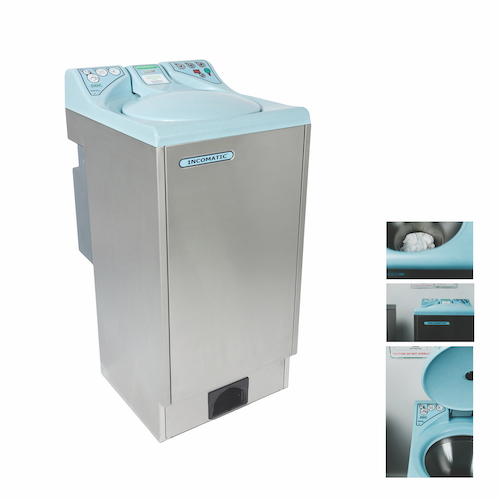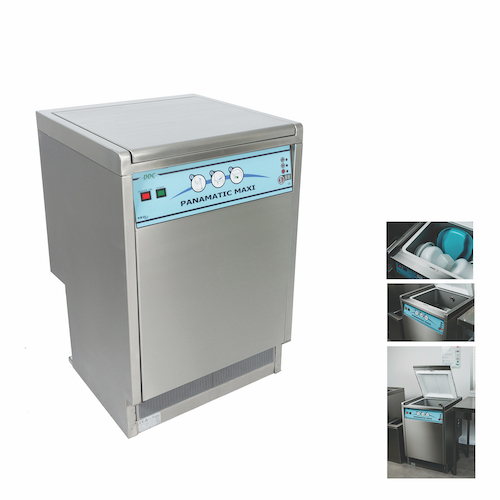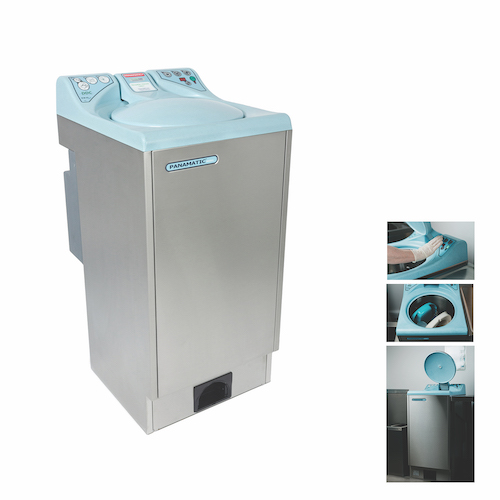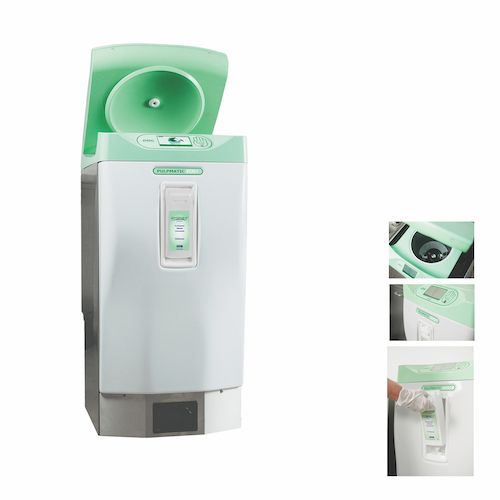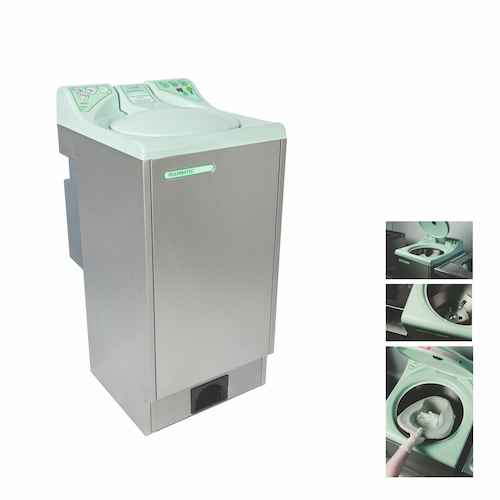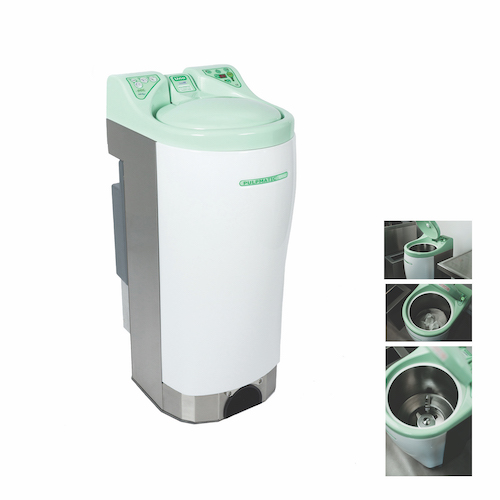 PRODUCTS AND SERVICES