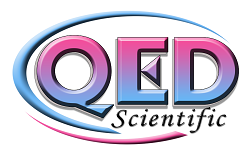 QED Scientific Ltd
Unit 21 Botany Business Park
Whaley Bridge
Macclesfield Road

Whaley Bridge
Derbyshire
SK23 7DQ
United Kingdom
01663 735494
01663 309081
COMPANY INFORMATION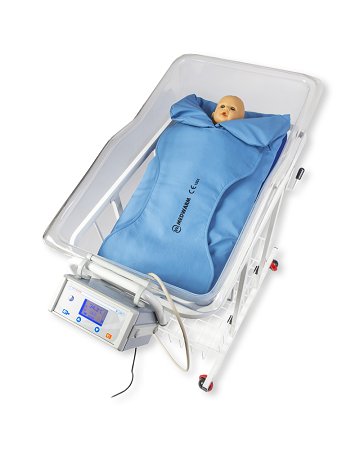 Medical Warming Cabinets & Patient Warming Systems
QED SCIENTIFIC manufacturers an extensive range of warming cabinets supplying patient warming equipment to the NHS and private hospitals for 20+ years.
The company's warming cabinets' for fluid, blanket, and contrast media provide a cost-effective means of storing and warming a wide variety of clinical items. Our popular cabinets led to the development of an Eco range; an improved version, more user-friendly, and of course offering the same exceptional performance you'd expect of a QED warmer. The fluid and blanket warming cabinets are designed for use in hospitals, Operating Theatres, Accident and Emergency departments, A & E / casualty, including maternity delivery suites. They are suitable for warming bottles, bags of fluid / saline, and blankets to body temperature or above.
Our Medical Warming Cabinets Range Includes:
Patient Warming.
As part of our dedication to supplying a comprehensive range of warming cabinets, QED Scientific also supplies a complete patient warming solution including warming blankets and mattresses for adults, paediatrics, and neonates. Our patient warming systems use state of the art technology and the latest developments in carbon fibre materials and microprocessors to avoid hypothermia in operation rooms, neonatal intensive care departments, maternity wards as well as orthopaedic departments and ambulances through stabilizing or raising the peripheral temperature of the patient carrying the risk of hypothermia effectively to provide a warm and comfortable environment. Our efficient, professional and safe carbon fibre technology is also X-RAY translucent and can be used throughout operations where X-RAYs are used.
Patient warming range:
QED Scientific offers a bespoke service designing and building fluid and blanket warming cabinets in any size and capacity including combined units offering a cost-effective and space-saving solution to patient warming in operating theatres. We often receive requests from NHS hospital staff for custom-made fluid warming units as some departments require a specific size cabinet to accommodate a certain number of bottles.
Our highly experienced staff at QED has decades of expertise in patient warming and is dedicated to meeting the demands of hospital requirements by offering practical solutions.
Our maintenance engineers offer full after sales support throughout the UK and in-house technicians provide full technical backup.
QED Scientific is accredited to ISO9001:2008
PRODUCTS AND SERVICES