Huntleigh – Diagnostic Products Division
35 Portmanmoor Road

Cardiff
CF24 5HN
United Kingdom
02920 485885
02920 492520
COMPANY INFORMATION




A proud member of the Arjo family, Huntleigh has been committed to supporting healthcare professionals in improving outcomes and enhancing patient wellbeing since 1979. We do this through our proven solutions for Vascular Assessment & Treatment and Fetal & Patient Monitoring. With innovation and customer satisfaction as our guiding principles, we strive for clinical excellence and improved performance, for life.
Fetal & Patient Monitoring:
Sonicaid portfolio consists of NEW Digital handheld Dopplers, CTG fetal monitors (including FM830Encore) and maternity CTG viewing, archiving & analysis (Dawes / Redman) software. Smartsigns patient monitoring ranges from handheld Pulse Oximeter to fully configured 10.4" patient monitor offering comprehensive invasive and non-invasive measurements.
Vascular Assessment & Treatment:
Completing the Dopplex assessment range, NEW Full Colour waveform screen Dopplers and NEW Diabetic Lower Limb Assessment Kit covering requirements in Ankle and Toe measurements, are the Intermittent Pneumatic Compression Devices (Hydroven 3 & LymphAssist) providing applications in both wound care and Lymphoedema management.
PRODUCTS AND SERVICES
Featured Supplier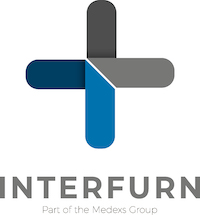 Interfurn specialise in the planning, design and delivery of innovative integrated ventilation solutions for the medical, healthcare and hospital sector. Solutions include ultra clean ventilation and UCV canopies, through to modular building systems, all engineered, manufactured and assembled in the UK specifically for the healthcare marketplace.