Surgitrac® Instruments UK Limited
10 Wharfside Business Park
Irlam Wharf Road

Manchester
M44 5PN
United Kingdom
0161 776 7626
COMPANY INFORMATION
Surgitrac® Instruments
We are an established manufacturer of single-use and reusable, specialist surgical instruments made from medical grade stainless steel.
We supply custom-made ophthalmic procedure packs, these include any combination of Surgitrac's surgical instruments.
We supply the NHS with a range of ophthalmic products from other leading manufacturers, such as Moria, Brumaba and Biotech Visioncare.
Products are available to buy direct from us, from the NHS Supply Chain, or from frameworks tenders such as The London Procurement Partnership (LPP) Complete Ophthalmology Solutions NHS Framework.
We offer next day delivery, whenever possible.
If you are outside of the UK, we have authorised distributors in fifteen countries, see our website for details.
Surgitrac Instruments UK is ISO 13485:2003 and ISO: 13485:2016 certified and level 2 compliant with the Labour Standard Assurance System.
Our manufacturing facility in China is ISO 13485:2016 certified.
We offer:
Quality assured CE marked products manufactured to internationally recognised standards.
Transparency in our supply chain, no forced, or child labour is used during our manufacturing.
A continuous supply of products, due to our capacity to manufacture millions of instruments each year.
Any combination of instruments as a custom-made, procedure packs.
24 years' experience of supplying the NHS.
Why choose Surgitrac Instruments?
We manufacture around 1.5 Million surgical instruments each year. We export our products globally; including the UK, Germany, France, Spain and the Middle East.
Our products are used in the private and public sectors. The United Kingdom's NHS uses our instruments during approximately 500,000 medical procedures each year.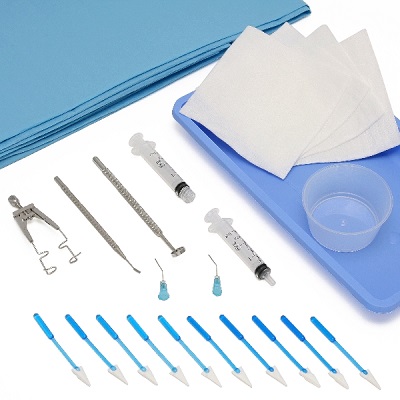 PRODUCTS AND SERVICES