£64 million funding to strengthen clinical research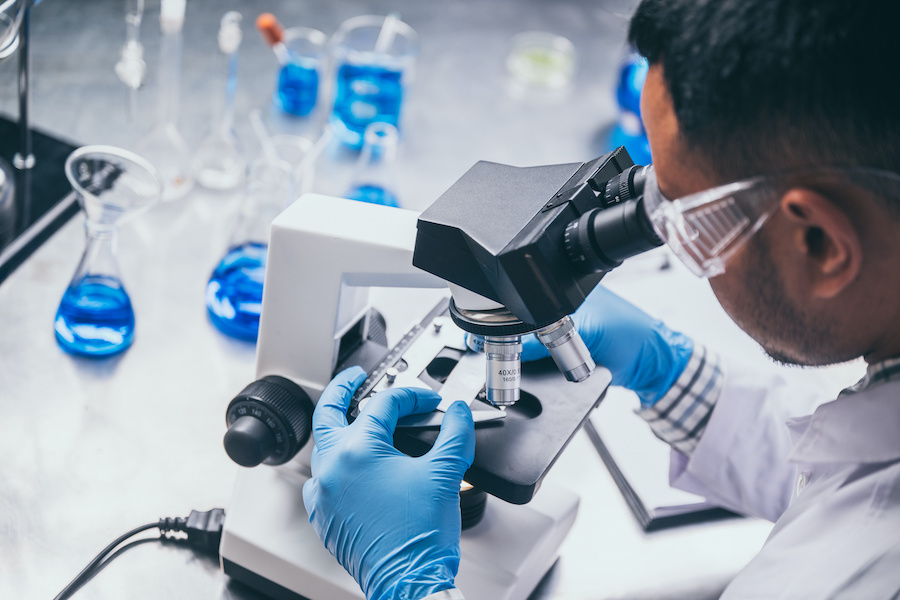 Patients across the UK will benefit from a super-charged clinical research system, backed by over £64 million of dedicated investment, which will save lives across the country.
Following the publication of Saving and Improving Lives: The Future of UK Clinical Research Delivery in March, the UK Government and devolved administrations have set out the first phase of activity to ensure research will have better health outcomes and allow more patients to be involved in, and benefit from, research of relevance to them.
The activity for the coming months will include:
The development and trial of new COVID-19 treatments and vaccines
Making UK clinical research delivery easier through more rapid ethics reviews and faster approval processes
Boosting clinical research capacity with more virtual and remote trials
Increasing diversity and participation in research in communities traditionally under-served by research
Digitising the clinical research process to allow researchers to find patients, offer them places in trials, and monitor health outcomes
Matt Hancock, Secretary of State for Health and Social Care, said: "Clinical research has been vital in our fight against COVID-19 and has saved thousands of lives. Working with the Scottish, Welsh and Northern Ireland governments, our ambitious UK-wide vision for the future of clinical research delivery is essential if we are to build on this exciting and life saving momentum.
"We are making this vision a reality by continuing to work closely with our partners across the UK, the NHS, regulators, industry and medical research sector. We will create a more innovative, resilient and patient-centred clinical research system."
Over the last year the UK's research efforts fighting COVID-19 have reinforced the vital role clinical research plays in the health of the population. The activity in the coming months will include:
Driving the recovery of the UK's clinical research portfolio, while continuing to develop and trial new COVID-19 treatments and vaccines – working across the UK in partnership with the research funders, the devolved administrations and other stakeholders to identify the most pressing studies that require support to recover.
Making UK clinical research delivery easier, more efficient and more effective through key initiatives including rapid research ethics review allowing faster approval for research and getting trials off the ground quicker.
Boosting clinical research capacity, including through increasing the number of virtual and remote trials, enabling more research to take place outside of traditional NHS settings, and expanding Patient Recruitment Centres to provide additional capacity for late-stage commercial research.
Increasing diversity and participation in research, by working with partners such as the Centre for BME Health in Leicester to develop systems and processes that enable health research to be directed to and supported within areas and communities traditionally under-served by research to increase diversity of research participants and to help tackle health inequalities.
Digitising the clinical research process to make it faster and cheaper by beginning to create a holistic, data-enabled 'Find, Recruit and Follow-up' service, allowing researchers to digitally find patients, offer them places in trials and monitor health outcomes as part of the study, making the set-up and delivery of clinical research faster, easier and more inclusive, to accelerate the development of life saving health-innovations.
Lord Bethell, Minister for Innovation, said: "Working with colleagues in the devolved administrations and across the sector on this ambitious plan will ensure that we develop a clinical research environment that benefits everyone in all parts of the UK.
"This is the first step in a big ambitious vision. We will continue to build upon these strong foundations to deliver a research ecosystem that positions the UK as a global leader in cutting-edge clinical research. With research embedded across the NHS, UK will be a global leader in trials for new treatments and technologies."
Other News
Featured Supplier
Established in 1993 Liverpool, Alphasonics are the premier supplier of Ultrasonic Cleaning Systems which span across a wide and varied range of equipment. With a worldwide reputation for technical excellence, the secret to the Alphasonics success lies within the commitment to innovation in the application of high frequency sound used for cleaning.
Upcoming Events
ExCel London
9th - 10th November 2021
Crowne Plaza, Bridge Foot, Stratford-upon-Avon, CV37 6YR
4th - 5th April
Access the latest issue of Clinical Services Journal on your mobile device together with an archive of back issues.
Download the FREE Clinical Services Journal app from your device's App store