Surgeons call for 'New Deal for Surgery'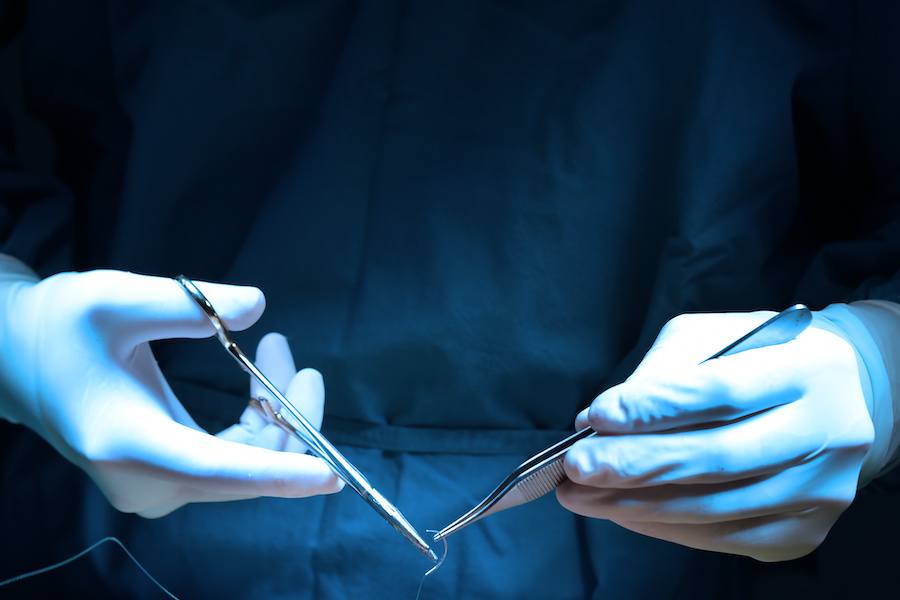 The Royal College of Surgeons of England has called on the Government to agree a 'New Deal for Surgery' to reduce the huge elective surgery backlog.
The RCS also called for an additional £1bn for surgery every year for the next five years and the creation of 'surgical hubs' across the country. The College is urging every Integrated Care System (ICS) in England to identify at least one 'surgical hub' where planned surgery can continue safely if the country is hit again by COVID-19, a new variant or a severe seasonal flu/winter pressures.

New opinion polling, undertaken by Savanta ComRes on behalf of the College, shows broad public support for the College's proposals:
Three quarters (78%) of UK adults agree that the government should continue to give the NHS £1 billion extra funding each year for the next 6 years to tackle long hospital waiting times.
Approaching six in ten (58%) UK adults say that if they needed an operation, it would be important for them to be treated in a 'surgical hub' hospital – defined as a hospital which is not treating COVID-19 patients.
Seven in ten (73%) UK adults say that if they needed an operation, they would be willing to travel to a surgical hub if it was not their nearest local hospital.
The College's New Deal report makes 12 recommendations to Government, including both long and short-term measures designed to improve the future sustainability of surgical services. The report details the devastating impact the COVID-19 pandemic has had on surgical services in England. All elective (planned) surgery was cancelled in the first wave and many surgical teams were redeployed to help the NHS treat COVID-19 patients. Latest figures show the largest ever recorded NHS waiting list in England of 4.95 million people, including over 400,000 (436, 127) waiting over a year.
However, 2020 was not the first time that elective surgery has ground to a halt. In the winter of 2018 all elective surgery was suspended for a month, when a spike in flu cases led to bed shortages. The suspension created a backlog of patients waiting for surgery. The NHS in England has not met the statutory 18-week waiting time target for planned hospital treatment for over five years. The pandemic has worsened the situation further, and now surgeons are calling for a long-term solution.

Professor Neil Mortensen, president of the Royal College of Surgeons of England, said: "We need Government support for a 'New Deal for Surgery' to reduce the colossal backlog in elective surgery and to help the NHS weather future pandemics. Surgery must be available on the NHS all year-round, not stop and start. If a dangerous new variant of COVID-19 takes hold, or another bad flu arrives in the autumn, we cannot allow surgery to grind to a halt again or waiting lists will become insurmountable."

The 'New Deal for Surgery' report calls on the government to support adoption of the 'surgical hub' model across England for appropriate specialties, to help reduce elective waiting times and ensure surgical patients can be treated safely. During the pandemic, hospital trusts and surgeons provided 'mutual aid' at times of extreme pressure to ensure urgent surgery continued. Trusts also put agreements in place to designate certain hospitals as 'surgical hubs'. These hubs have helped to expand capacity for specified types of elective procedures by bringing skills and resources together under one roof in COVID-secure environments.

Professor Mortensen said: "The 'surgical hub' model is the best way we can keep treating people who need operations, regardless of future pandemics. But it requires being open to doing things differently. Throughout the pandemic, staff have gone wherever they are most needed, working flexibly and collaboratively to put patients' interests first. Our patients have adapted too, with many outpatient consultations happening virtually, by telephone or video. Now we need politicians to be open to change too. They must accept that the services available at their nearest hospital may not be the same as before. Their voters are willing to travel to a surgical hub for an operation, even if it is not the nearest local hospital. Today, we are explaining why it's key the Government and MPs embrace change and commit to longer term investment in surgery."

The New Deal report also calls on the Government to adopt longer-term aims of increasing the number of hospital beds and doctors to reach the OECD average. This would involve expanding the number of hospital beds in England from 2.5 to 4.7 per 1,000 population. -and the number of hospital doctors (including surgeons) from 2.8 to 3.5 per 1,000 population.

Professor Mortensen added: "The Chancellor of the Exchequer, Rishi Sunak, promised the NHS 'whatever it needed' to fight COVID-19. Looking ahead, sustained investment will be needed every year for the next 5 years at least, to bring waiting lists down. We need a 'New Deal for Surgery', to fund extra capacity in our hospitals and train the nurses, doctors and surgeons of the future."
Other News
Featured Supplier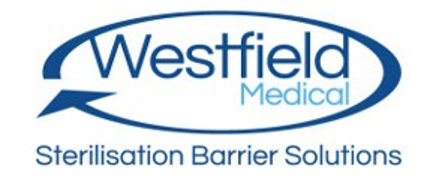 Westfield Medical is the leading global manufacturer of single-use sterilisation barrier systems. Based in the United Kingdom, we are trusted by medical professionals worldwide and dedicated to the manufacturing of products of the highest quality and reliability.
Upcoming Events
ICC, Birmingham
20th – 23rd June 2022
Coventry Building Society Arena, Phoenix Way, Rowleys Green, Coventry CV6 6GE
28th - 29th June
Edgbaston Stadium, Birmingham
27-28 September 2022
Bournemouth
17-19 October 2022
Pendulum Hotel and Manchester Conference Centre, Manchester
3rd November 2022
Dusseldorf Germany
14th November - 17th November
Access the latest issue of Clinical Services Journal on your mobile device together with an archive of back issues.
Download the FREE Clinical Services Journal app from your device's App store