GP leaders deliver vote of no confidence in NHS England leadership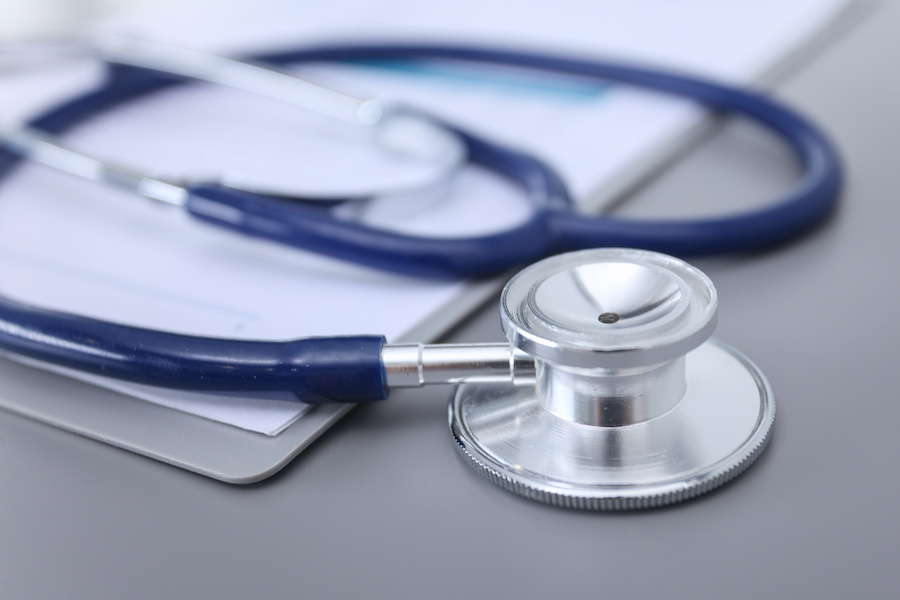 The BMA's England GP committee has passed a motion of "no confidence" in the leadership of NHS England.
According to a statement from the BMA, this follows the: "tone deaf letter to practices last week around face-to-face appointments, and longer-term failure to support, or recognise the efforts of, the profession over the last 14 months".
The letter from NHS England and Improvement (NHSEI) stated:
GP practices must all ensure they are offering face-to-face appointments.

Practices should respect preferences for face-to-face care unless there are good clinical reasons to the contrary.

All practice receptions should be open to patients.

Patients should be treated consistently regardless of mode of access.
BMA GP committee chair, Dr. Richard Vautrey, subsequently issued a statement that GPs and their teams "do not feel supported by either the Government or NHSEI", and are feeling increasingly "demoralised" by the suggestion that they are failing their patients by following national guidance around triage and remote consulting. He said the letter showed "a worrying disconnect with the reality facing general practice".
"Clinicians are delivering face-to-face appointments, but can only do so when it is safe for our patients. Face-to-face consultations are at the heart of good general practice, but we need real and meaningful support to reduce the current unsustainable workload burden, rather than creating unrealistic expectations without the resources to deliver them," he added.
He outlined a number of changes which the Government must make if practices are to increase the number of face-to-face appointments, including:
A clear statement from the CMO about when it is safe and appropriate to remove social distancing measures and when to use PPE for face-to-face consultations in GP premises.
A major public campaign, that explicitly supports general practice, and honestly informs patients about the challenges impacting primary care.
An end to directive letters, and instead practices and other GP services must be allowed to deliver patient care in the most appropriate manner, meeting the reasonable needs of their patients and based on their knowledge of their local communities.
Commitment to fund premises development to improve ventilation and space in waiting areas.
Practices not to be the automatic default for patient queries which should be directed to other parts of the NHS.
An extension and increase to the various types of funding which have supported practices during the pandemic recovery.
Access to and support from mental wellbeing services for GP staff.
The motion of "no confidence", passed at GPC England's online meeting, demanded an explanation from the Government as to why the letter was sent last week.
Dr. Richard Vautrey, BMA GP committee England chair, said: "For the representatives of England's GPs to pass a vote of no confidence in NHS England's senior leaders, is a clear wake-up call to NHS England and also for the Government. Without doubt, the motivation for this comes entirely from the widespread anger, frustration and disappointment felt by tens of thousands of GPs about the cavalier ways in which they have been treated and badly let down by the Government and NHS England.
"These organisations have repeatedly failed to not only resolve the crisis of falling numbers of GPs who are trying to make inroads into a mammoth backlog of patients needing care, but also properly recognise and celebrate the incredible contribution of general practice throughout the pandemic and the vaccination programme.
"Last week's woefully badly judged letter from NHS England was the final straw for many hard-working GPs who have gone above and beyond over the last year. They have continued to provide care for their patients under the most difficult circumstances, only for their efforts to be undermined and instead issued with a public rebuke which also inferred that surgeries had been closed to face-to-face appointments.
"This could not be farther from the truth; almost 164 million face-to-face patient appointments were undertaken between March 2020 and March 2021. And for NHS England to glibly announce that practices should now see even more patients face-to-face without providing anything in the way of extra support or guidance on how to continue to protect patients and staff from the risk of a potentially lethal virus, is at best nonsense, but at worst extremely dangerous.
"The profession has had enough of ill-conceived top-down directives that fail to consider the day-to-day reality in scores of doctors' surgeries. We know that some patients are frustrated at long waits for treatment or being unable to get a face-to-face appointment when they'd prefer one. GPs everywhere share that frustration. This is not the fault of individual practices or doctors, and instead of issuing tone deaf letters, in what seems to be a reaction to media coverage, rather than based on the needs of the profession, NHS England and the Government must shoulder the responsibility and face the reality of years of failing to value, support and invest in general practice to ensure that GPs and their teams have the capacity to meet the growing needs of the population.
"This motion sounds a much-needed warning bell, rung by GPs at the end of their tether, emotionally and physically exhausted by the past 14 months. The onus is now on NHS England and ministers to fix a broken system so that patients as well as doctors have a GP service that is fit for purpose in every way."
Other News
Featured Supplier

As decontamination specialists, iM Med delivers a complete decontamination strategy: Steelco decontamination equipment, technical service support, compliance training and decontamination consumables. We are proud to continually support all those involved in decontamination within NHS Trusts and hospitals.
Upcoming Events
ICC, Birmingham
20th – 23rd June 2022
Coventry Building Society Arena, Phoenix Way, Rowleys Green, Coventry CV6 6GE
28th - 29th June
Edgbaston Stadium, Birmingham
27-28 September 2022
Bournemouth
17-19 October 2022
Pendulum Hotel and Manchester Conference Centre, Manchester
3rd November 2022
Dusseldorf Germany
14th November - 17th November
Access the latest issue of Clinical Services Journal on your mobile device together with an archive of back issues.
Download the FREE Clinical Services Journal app from your device's App store