Novavax COVID-19 vaccine is 89.3% effective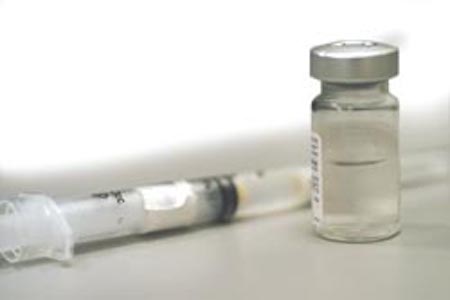 The NIHR-supported Novavax COVID-19 vaccine is 89.3% effective at preventing COVID-19, shown from interim analysis of its Phase III study data, including effectiveness against the new variants of concern.
The Novavax study is the largest ever double blind, placebo-controlled trial to be undertaken in the UK. It recruited over 15,000 participants from 35 research UK sites in just over two months. It was the first phase 3 study for the US-based biotechnology firm Novavax's vaccine anywhere in the world.
The interim efficacy data and safety data will be submitted to all regulators across the world, including the Medicines & Healthcare products Regulatory Agency (MHRA) in the UK, for independent scrutiny and product approval.
A significant proportion of participants taking part in the study were recruited through the NHS COVID-19 Vaccine Research Registry, an online registry of over 390,000 people who have signed-up to be contacted about taking part in COVID-19 vaccine studies. More than 25 percent of enrollees in the trial were over the age of 65, while a large proportion of volunteers had underlying medical conditions generally representative of the population.
The world's first participants into the study were recruited at the NIHR National Patient Recruitment Centre (NPRC) based in Blackpool, one of five regionally based centres dedicated to setting up and delivering large, late-phase commercial clinical trials across the NHS.
The UK phase 3 trial is a randomised, placebo-controlled, observer-blinded trial during which 50% of volunteers were given two intramuscular injections of the vaccine candidate, 21 days apart, while the remaining received a placebo.
The UK Vaccines Taskforce and National Institute for Health Research (NIHR) Clinical Research Network have played vital roles in the rapid recruitment and enrollment of volunteers.
Professor Paul Heath, Novavax Phase 3 trial Chief Investigator and Professor of Paediatric Infectious Diseases at St George's University Hospitals NHS Foundation Trust said: "These are enormously exciting findings and show that this is a highly effective and safe COVID-19 vaccine – importantly it also shows that this is a vaccine that is effective against the UK variant that has spread so quickly. This wonderful news is a tribute to the over 15,000 volunteers in our trial, to the dedication of the UK investigators and to the huge support of the NIHR."
Other News
Featured Supplier

iM Med is proud to offer the UK market a real choice of endoscope and surgical instrument decontamination solutions that will match your actual departmental needs and workflow. As the leading UK Partner, iM Med supplies the complete Steelco range of decontamination equipment.