CSJ Infection Prevention Supplement Out Now!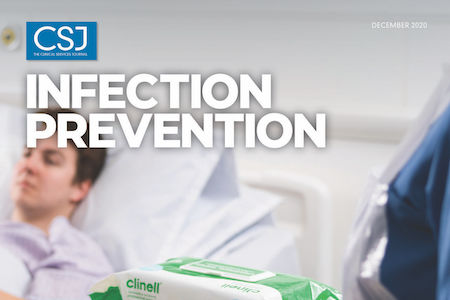 The Clinical Services Journal annual Infection Prevention Supplement has landed on desks and is now available via our website and the app!
To view the issue, simply register to the website here. Once logged in, click the archive tab where you will find our Infection. Prevention Supplement, along with all of our previous issues and supplements going all the way back to 2012.
With infection prevention top of the healthcare agenda, this supplement is packed with topical features, including:
Rising to the challenges of managing COVID-19
PPE and COVID-19: what you need to know
Could shortages drive a shift from nitrile to latex?
Tackling SSI risks during orthopaedic surgery
The impact of climate change on healthcare-associated infections
Delivering safe care for Dorset County
Hand hygiene in the COVID era
Infection control: a midwife's perspective
A digital approach to infection control
If you wish to receive future copies please register here:
https://www.clinicalservicesjournal.com/register

Download our FREE app:

Apple: https://apps.apple.com/gb/app/clinical-services-journal-pip/id1505272286
Google Play: https://play.google.com/store/apps/details?id=com.yudu.androidreader.CSJandPiP
See more about Step Communications Ltd
Other News
Featured Supplier

MARLUX is a global innovator of disposable privacy curtains for healthcare environments. Pioneering one of the world's first disposable privacy curtains in 2003, today we continue to lead the way in our industry.