Cancer risk factors for mortality following COVID
Cancer and cancer treatment are both independent risk factors for mortality following COVID-19 infection, according to UCLH led research which highlights the ongoing need to protect cancer patients during the pandemic.
While earlier studies indicated cancer and cancer treatment are linked with poorer outcomes, it has been unclear whether this link was due to other factors such as age and other health conditions that often occur with cancer.
In this new study, published in Frontiers in Oncology, researchers led by UCLH consultants Dr. Rebecca Roylance and Dr. Heather Shaw found that patients with cancer have an increased risk of death of 57% following COVID-19.
This compares with other risk factors including increasing age (with the risk of death going up 50% for every 10 years age increase), co-morbidity such as cerebrovascular disease (doubling the risk of death) and being of South Asian ethnicity (3 times the risk).
Within the cancer cohort, the researchers found that patients who have systemic anti-cancer therapy (SACT) within 60 days of COVID-19 diagnosis were twice as likely to die. However, researchers said this finding needs to be validated in a larger group of patients nationally and internationally, and that it is vital anti-cancer treatment continues.
The research team said their results reinforce the need to continue to protect cancer patients during the pandemic, including through ongoing COVID safe precautions in the hospital and ongoing routine tests for COVID-19.
For the study, the team analysed outcomes of patients with cancer – a total of 94 – compared to a randomly selected group of patients without cancer – a total of 226 – diagnosed with SARS-CoV-2 at UCLH between March and May 2020. Patients with blood cancer were not included in the study.
The majority of patients survived in both groups. But researchers calculated the increased risks linked with cancer and SACT after comparing the two groups and adjusting for age, ethnicity and co-morbidities.
The reasons for the increased risks are unknown, but there are likely to be a number of factors, including loss of body mass, anaemia and damage to the body's immune system. The type of cancer did not affect the risk of mortality.
Joint first author Dr. Sophia Wong (Cancer Division, UCLH and UCL Cancer Institute) said: "While having a diagnosis of cancer and being on SACT increases the risk of death to COVID-19, age, ethnicity and co-morbidities are major risk factors too. Steps have been undertaken to mitigate these risks through shielding and ensuring a negative COVID-19 swab prior to treatment in our patients. It is imperative that we continue with SACT in our patients as without it, there will be excess deaths from cancer."
Co-author Dr. Alvin Lee said: "Healthcare professionals in our hospital and others responded rapidly to the Covid-19 pandemic to identify the risk factors for patients with cancer and the contribution of SACT to mortality following COVID-19. Further studies across different hospitals and countries will help to validate these risks and help us to protect the most vulnerable patients with cancer."
Other News
Featured Supplier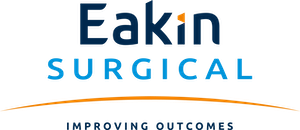 Single Use Surgical was established in 2001 as a direct response to UK hospitals' concerns over the cleaning practices involving fine lumen instruments, and how it posed a high risk of cross contamination between patients.