Beckman Coulter launches its SARS-CoV-2 IgM antibody test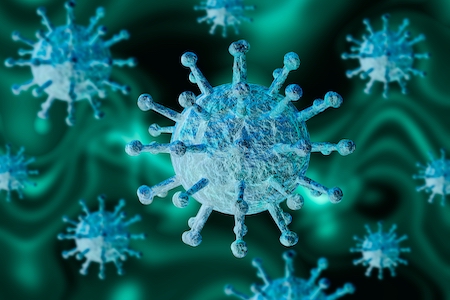 Beckman Coulter has announced the launch of its Access SARS-CoV-2 Immunoglobulin M (IgM) assay in countries accepting the CE Mark.
The new IgM antibody test demonstrated 99.9% specificity with 1,400 negative samples and 100% sensitivity at >18 days post symptom onset and post positive PCR. Beckman Coulter's IgM assay is part of a full suite of testing solutions the company is developing to inform clinical and public health decision making during the COVID-19 pandemic.
Beckman Coulter is also developing a SARS-CoV-2 antigen test and quantitative IgG assay. The company's antibody assays and its other planned SARS-CoV-2 offerings run on the organisation's immunoassay analysers, including the DxI 800 high-throughput analyser, which is capable of processing 200 samples per hour.
"Our new SARS-CoV-2 IgM assay provides information about an individual's immune status with a positive predictive value of 96.9% in a population with disease incidence as low as 3%," said Julie Sawyer Montgomery, President of Beckman Coulter. "As COVID-19 outbreaks continue to grow in intensity in many of our communities, highly accurate tests such as this are critical for providing reliable information for both individual health decisions as well as population-based immunity monitoring."
The full suite of testing solutions, including the IgM and IgG assays currently available and the antigen and quantitative IgG assay under development, provide valuable information in clinical decision making for patients suffering from COVID-19. The company developed separate SARS-CoV-2 IgM and SARS-CoV-2 IgG antibody assays to help clinicians determine a patient's immune status in response to a recent or past infection.
The Beckman Coulter IgM assay detects antibodies that may emerge earlier in the course of infection and then dissipate, while the IgG test detects antibodies associated with the longer-term immune response. Both IgM and IgG assays can identify antibodies in asymptomatic individuals. Since each person's seroconversion process is different, the two tests can be used together to provide the most accurate view of their immune response.
Rob Young, UK General Manager for Beckman Coulter, added: "This latest addition to our already extensive offering, which spans serological, antigen, and other diagnostic solutions, brings greater visibility to help monitor the progression of COVID-19 in patients. We continue to innovate and provide a multitude of high-quality tests in high volumes to help clinicians identify patients with the virus and support efforts in fighting the disease."
Other News
Featured Supplier
Whether you are a patient, family or carer coping with care at home or a healthcare professional involved in skin and wound care, we are here to support you. For over 50 years, Frontier has supported healthcare providers on their mission to improve outcomes, with a portfolio of clinically-proven brands and a dedicated team of specialists.
Upcoming Events
Dubai World Trade Centre
24th - 27th January
National Conference Centre, Birmingham
8th - 9th February
Crowne Plaza, Bridge Foot, Stratford-upon-Avon, CV37 6YR
4th - 5th April
Royal College of Physicians, London
11th May 2022
Coventry Building Society Arena
19th May 2022
Coventry Building Society Arena, Phoenix Way, Rowleys Green, Coventry CV6 6GE
28th - 29th June
Access the latest issue of Clinical Services Journal on your mobile device together with an archive of back issues.
Download the FREE Clinical Services Journal app from your device's App store