CSJ November Issue Available Now!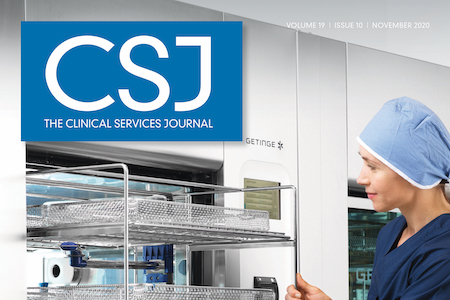 The November 2020 issue of the Clinical Services Journal has landed on desks and is now available via our website and the app!
To view the issue, simply register to the website here. Once logged in, click the archive tab where you will find our November issue, along with all of our previous issues and supplements going all the way back to 2012.
This month's issue is packed full of topical features, including:
Improving safety for neonatal patients
COVID crisis turns 'fault lines into chasms'
Preparing for JAG: what you need to know
COVID-19: information is our weapon
Improving asset management strategies
Heart failure diagnosis: gender gap revealed
Burden of blood culture contamination
Mitigating COVID impact on surgical skills
Diagnosing patients in the 'new normal'

If you wish to receive future copies please register here:
https://www.clinicalservicesjournal.com/register

Download our FREE app:

Apple: https://apps.apple.com/gb/app/clinical-services-journal-pip/id1505272286
Google Play: https://play.google.com/store/apps/details?id=com.yudu.androidreader.CSJandPiP
See more about Step Communications Ltd
Other News