Future Surgery Virtual to highlight innovation in surgery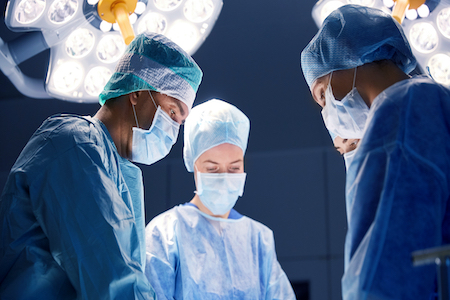 Driven by advances in digital technology, precision medicine and the need for improved patient safety the future of surgery is changing, and fast.
Taking place on the 21st and 22nd October 2020, Future Surgery Virtual will bring experts and innovators virtually together to explore these changes and how they will transform the profession.
Future Surgery Virtual is a two-day online conference and networking event dedicated to all that is new in surgery. The event explores the evolving world of surgery with expert speakers delivering CPD accredited education. The event will be attended by surgeons, anaesthetists and the whole perioperative team, with the shared goal of understanding how the future of surgery will be mapped out.
The event is produced by Closerstill Media in partnership with the Royal College of Surgeons of England (RCS England) and supported by the AfPP, RCN, CODP, CPOC, CHFG, CIEHF, and many more. Key focus areas include:
Creating a culture of change in Surgery
Driving surgical teams forwards in their continued pursuit of improvement and improved patient outcomes, the programme will consider the raft of ways in which the culture of change in surgery is evolving. Topics include:
Perioperative Care
Patient Safety and The Importance of Human Factors
Sustainability
The Patient and HCP Experience
Health Policy, Government Agency and the Legal and Regulatory agenda
Innovation in Surgery
The programme will also explore the huge changes that are happening right across the delivery of surgery, from innovation in techniques, devices and systems, to life sciences research that is changing the way we can personalise treatment for patients, new products and disruptive technologies that are revolutionising patient experience and care, all supported by the adoption of digital first across the healthcare system. Topics include:
Product innovation
Process innovation
Digital innovation
Device innovation
Andrew Reed, Chief Executive of the Royal College of Surgeons of England, commented: "Future Surgery Virtual will be the first of its kind in the UK, drawing on the work our Commission on the Future of Surgery has done to predict the transformation in the medical care for millions of patients."
To register, visit: https://www.futuresurgeryshow.com
Other News