Autoclave to support COVID testing effort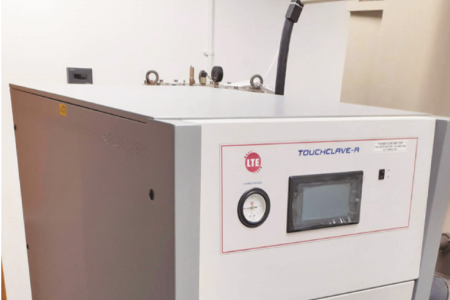 LTE SCIENTIFIC has risen to an unprecedented challenge to assist in the frontline fight against COVID-19, as well as forging ahead with ambitious growth and redevelopment plans amid the global pandemic.
The company specialises in the manufacture, supply and service / testing of medical and laboratory equipment including autoclaves (devices that use steam to sterilise), medical sterilisers, endoscope drying/storage and decontamination solutions plus a wide range of laboratory thermal equipment.
LTE recently carried out a two day turnaround to supply and install a specialist autoclave to allow the urgent commencement of Covid-19 testing at a laboratory in Alderley Park, Cheshire, a science park offering the widest range of scientific services in the UK.
It has kept up with demand and production throughout the virus outbreak to enable it to continue to supply its essential equipment and service to healthcare providers and laboratories across the UK.
See more about LTE Scientific Ltd
Other News