Swabs supplied for COVID-19 testing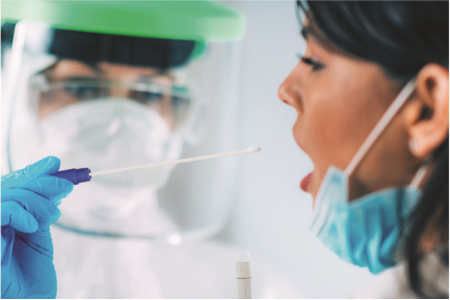 In order to meet the required capacity of 200,000+ COVID-19 tests per day, the Government guidelines on transport swabs has made allowances for Laboratories to use alternatives to Viral Transport Medium (VTM), subject to local validation.
The broad range of swabs available from ALPHA LABORATORIES is helping to support this demand. The swabs are ideal for collecting and transporting virological, bacteriological, serological and cytological samples.
Swabs that are CE marked for IVD, conform to the MDD 93/42/EEC for Class IIa. They are available in various packaging formats, from bulk packs that are ideal for diagnostic kit assembly, to single swab peel-packs that are perfect for POC testing. They are manufactured in ISO class 8 or higher clean room conditions, under an ISO 13485 accredited quality system.
They are certified free of PCR inhibitors, human DNA, RNase, DNase and pyrogens. Where swabs are marked as sterile this is by irradiation or EtO
See more about Alpha Laboratories
Other News