Prime Minister confirms funding to prepare the NHS for winter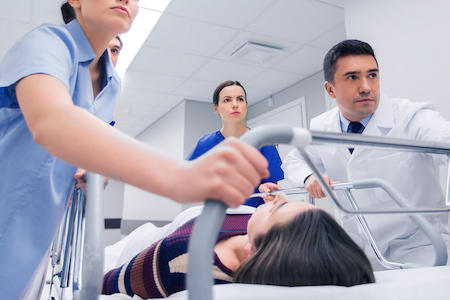 The Prime Minister has promised Trusts, across the UK, a share of £300 million to upgrade their facilities ahead of winter.
He also urged the public to 'feel confident to visit A&E' for the treatment they need, stating that strict social distancing and hygiene measures are in place to protect patients.
Hospitals could use the new funding to expand waiting areas and increase the number of treatment cubicles, helping them boost A&E capacity by providing additional space, reducing overcrowding and improving infection control measures.
They could also increase the provision of same day emergency care and improve patient flow in the hospital to help the NHS respond to winter pressures and the risk from further outbreaks of coronavirus. Projects will be completed by the start of next year so hospitals benefit from the upgrades during the peak of winter.
Last month, the PM also confirmed an additional £3 billion of funding to the NHS in England to get ready for winter. Scotland, Wales and Northern Ireland will also receive additional funds. This will allow the NHS to continue to use the extra hospital capacity acquired from the independent sector, maintain the Nightingale hospitals until the end of March and expand their flu vaccination programme.
Other News
Featured Supplier

With over 37 years' experience, Sychem is a leading provider for disinfection, sterilisation, and decontamination solutions.