Workshops go online as the GMC responds to COVID restrictitions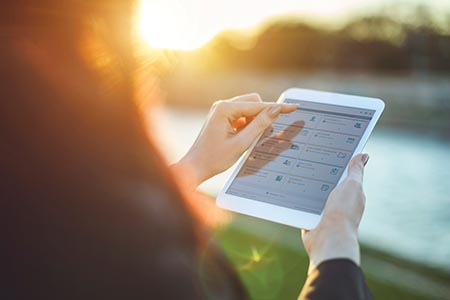 The General Medical Council (GMC) is to run online versions of its popular free workshops for doctors new to working in the UK, in response to restrictions caused by the coronavirus (COVID-19) pandemic.
'Welcome to UK practice' (WtUKP) helps internationally-qualified doctors new to working in this country gain insight and understanding about what they can expect from a medical career in the UK. It can also build on employers' inductions for newly-employed doctors.
The half-day workshops are normally held in person and provide practical guidance on ethical scenarios doctors might encounter, advice on interacting and communicating with patients and other healthcare professionals; and explore how health services in the UK differ from other countries.
With current travel and social distancing restrictions making traditional face-to-face workshops not viable, the GMC has created an interactive online version, which is delivered remotely and can be joined by doctors from anywhere in the world.
It follows the format of the original workshops, with a trained GMC Liaison Adviser hosting. Participants can watch videos of scenarios and take part in discussions with other doctors.
WtUKP started in 2013 and so far around 8,000 doctors have participated in the workshops. Research by Newcastle University, on behalf of the GMC, in 2019, showed how doctors benefited from the sessions, including:
Improved awareness and understanding of ethical issues they are likely to face working in the UK.
More understanding of how to apply GMC guidance to deliver safe care to patients.
Better communication skills with patients.
Researchers also found that, within three months of attending, almost two-thirds of doctors had made changes to the way they worked as a result.
Charlie Massey, Chief Executive of the GMC, said: "We know how valuable Welcome to UK practice is for many doctors, and so we have worked hard to make sure we can continue to provide these workshops despite the restrictions caused by the pandemic.
"Internationally-qualified doctors are hugely important to our healthcare systems. Coming to work in the UK can be challenging at the best of times, but we know that doctors who are well prepared and who have good inductions are more likely to enjoy successful careers. We hope that doctors and their employers will take advantage of the convenience these online workshops provide and make the most of the opportunity to get an insight into practising medicine in the UK."
Online WtUKP workshops are available from Wednesday 22 July for eligible doctors to book through GMC Online (visit the 'My appointments and workshops' tab). Those who employ or oversee the education of doctors can request a session for their own cohort by visiting the GMC's website.
Other News
Featured Supplier

Brandon Medical is a UK manufacturer and designer of world-leading technology for operating theatres, critical care areas and primary care institutions. For over 70 years, Brandon Medical has provided healthcare professionals with reliable, high-quality and affordable medical equipment packages for operating theatres and critical care.