Löwenstein Medical JOYCEclinic FF - Single use Patient Interface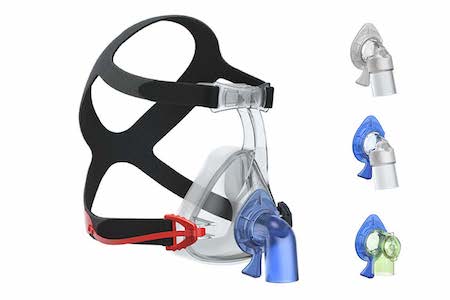 Löwenstein Medical a manufacturer for over thirty years produce high quality, precise German made ventilation devices, accessories and consumables.
Presenting our JOYCEclinic FF single use patient interface; incorporating the successes of our Homecare JOYCE range of patient interfaces our single use full face mask offers unsurpassed quality and performance.
The mask cushion is longer and broader for an even faster and securer fit on noses of all shapes and sizes. The reinforced silicone area between mask cushion and mask body ensures stability – even at high pressures.
The headgear, which keeps the mask securely in place even at high pressures, can be disconnected quickly and simply by pulling the quick-release cord.
JOYCEclinic FF comes in three sizes in the variants Non-Vented, Non-Vented with Anti-Asphyxia Valve (Leakage 1) and Vented with AAV (Leakage 2).
Replacement elbows available including Endoscope adaptor.
Löwenstein Medical UK Ltd have stock of masks for immediate delivery.
See more about Loewenstein Medical UK Ltd
Other News