New App Launched For Clinicians And Biomedical Scientists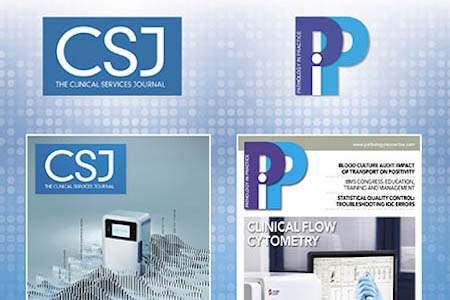 Step Communications has launched a free App to download digital copies of the Clinical Services Journal and Pathology in Practice.
Readers can now access information on the latest news, best practice and educational insights from their smart phone, tablet or laptop.
By making use of the latest mobile technology, clinicians and biomedical scientists can read about changes to guidance, key innovations, developments in research, and hear from their peers on successful improvement initiatives. Simply visit the App store and search for: 'Clinical Services Journal/PiP' to download the latest digital edition, along with access to a library of archived issues.
This month's edition of CSJ features a special focus on Decontamination, including new insights into protein residue removal, by researchers at the University Hospital of Wales. The new findings could have the potential to influence best practice and help enhance patient safety.
Other highlights include: coverage of NHS England's Infection Prevention and Control conference – highlighting successful improvement initiatives in surgical site infection prevention; a call for action to tackle disruptive behaviours in theatres; and an overview of the 'Marmot Review 10 years on', which reveals the impact austerity measures have had on health outcomes.
Available now in the App store and on Google Play, the App can be accessed by clicking on the following links:
See more about Step Communications Ltd
Other News