Study highlights failures to test patients prior to macrolide treatment despite lung disease risk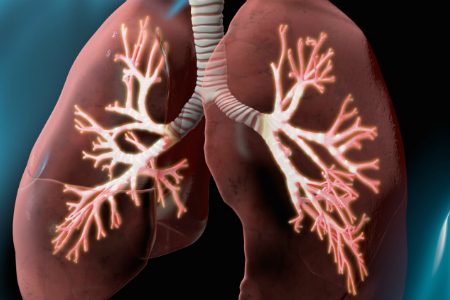 A study published today in BMJ Open Respiratory Research has revealed that, contrary to guideline recommendations, 68% of clinicians managing bronchiectasis patients do not test them for nontuberculous mycobacteria (NTM) infection prior to starting macrolide treatment.
The study showed that this is despite the high awareness of the increased risk of NTM lung disease (NTM-LD) and its associated morbidity and mortality in bronchiectasis patients. Guidelines recommend NTM testing as NTM isolation prevalence in bronchiectasis patients ranges from 2 to 63%.
Long-term macrolide treatment is often used to prevent exacerbations in patients with bronchiectasis. However, single macrolide therapy should not be initiated until the presence of NTM infection has been excluded, due to the potential development of macrolide-resistant bacteria, which could lead to worse longer-term outcomes for patients.
The European Respiratory Society (ERS) bronchiectasis guidelines therefore recommend testing for NTM culture positivity before starting macrolide monotherapy. The authors of this study concluded that, despite most respondents stating that they follow ERS guidelines, all aspects of these recommendations do not appear to be put into place.
Commenting on the significance of the findings, lead author Dr Dirk Wagner (University of Freiburg, Germany), said: "With 68% of survey respondents stating they do not test their patients for NTM before starting macrolide treatment, better and continuous education for physicians about this topic is clearly needed, as greater awareness and better implementation of current guidelines is essential. Otherwise, bronchiectasis patients with undetected NTM disease could be put at risk for acquired macrolide-resistance with a very poor prognosis."
This is the first study to investigate physicians' perception of the risk of NTM-LD in patients with bronchiectasis and its impact on testing practices. The researchers surveyed 280 physicians who manage bronchiectasis patients in five European countries including the UK, to understand how they perceive the risk of NTM infections in bronchiectasis patients and how they monitor these patients for NTM infection.
85% of surveyed physicians tested at least some of their bronchiectasis patients for NTM, with approximately half testing all of their patients with bronchiectasis at initial presentation or diagnosis. Of those testing for NTM, only 38% said they tested prior to initiating macrolide monotherapy. However, in the UK this number was significantly higher, with 66% of those who test for NTM testing before starting patients on macrolide treatment.
James Chalmers, Professor and Consultant Respiratory Physician at the University of Dundee, stated: "The results of this European physician survey are welcomed and add to our knowledge of NTM in bronchiectasis. The results are of interest, especially since analysis of testing within EMBARC registry shows actual rates across the UK to be much lower. This is perhaps not surprising as prior studies show that self-reported adherence to guidelines among physicians is often higher than actual adherence. These data highlight the need to optimise testing for NTM in bronchiectasis patients, and that we still have room for improvement."
87% of those surveyed thought their patients were at particular risk of NTM infections, although this was perceived as comparatively moderate risk. 84% of respondents recognised that NTM-LD significantly increases morbidity in bronchiectasis patients, leading to increased hospitalisations, and that it has a large clinical impact. However, the number of respondents who perceived a significant impact of NTM-LD on mortality was lower, at 61%.
Other News