Deaths from COVID-19 in the most deprived areas are more than double those in the least deprived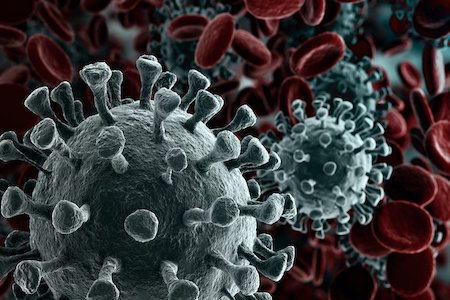 New figures on 'Deaths involving COVID19 by local area and deprivation', show that the Coronavirus pandemic has hit the poorest hardest.
The Health Foundation is calling for the Goverment to provide a long-term strategy to ensure that avoidable differences in peoples' health do not become more entrenched in the aftermath of the crisis.
"The Office National Statistics (ONS) data provides important early insight into how the patterns of death from COVID-19 are corresponding with patterns of deprivation in local areas in the UK. It reveals a clear and worrying trend – that deaths in the most deprived areas are more than double those in the least deprived," commented David Finch, Senior Fellow at the Health Foundation.
"It is too early to say for sure what is driving this trend. The link to deprivation is complex given the virus has spread more in densely populated urban areas that tend to be more deprived. However, there are clearly ways in which existing inequalities mean the crisis is having a disproportionate impact on certain groups.
"Those facing greater socio-economic disadvantage tend to live in cramped housing conditions and many are now classified as essential workers who don't have the option of working from home, placing them at higher risk of exposure to COVID-19. People living in more deprived areas are also more likely to have one or more long-term health conditions, which means they are at greater risk of suffering severe symptoms from the virus if exposed."
He added that it is vital that we increase our understanding of the relationship between deaths from the virus and the circumstances in which people live.
"As the Government continues to develop its approach to dealing with the pandemic, it must ensure that support is in place where it's most needed," Finch concluded.
Other News