Applications for healthcare engineering degrees open for October 2020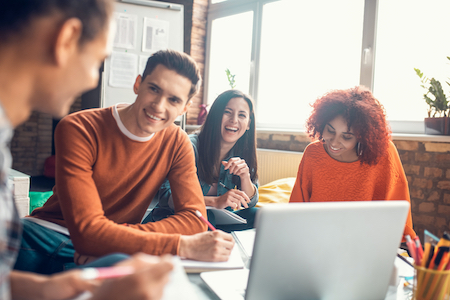 Eastwood Park is inviting applications from individuals wishing to study healthcare engineering in October 2020.
Recent events have shone a spotlight on the specialist knowledge required by engineers to install, manage and maintain critical healthcare systems and premises. It seems the country has woken up to the valuable contribution that hospital engineers and estates teams have to offer in keeping us all safe.
Eastwood Park's degrees have been developed in line with the NHS Estates and FM Workforce Strategy and professional body feedback, which identified that "generic" degrees did not adequately cover the context, technologies, specialist services, patient safety issues and regulations required in hospitals.
Now reaching their 5th year of delivery, they are ideal for those seeking to formalise their experience and practical knowledge to date into a recognised foundation degree. If after the initial two years students wish to continue studying, there is the option to progress onto the BSc management degree.
"The degree raises the bar for estates professionals, which will ultimately improve patient care," commented foundation degree student Simon Everett (Estates Manager – Compliance and Sustainability for The Robert Jones and Agnes Hunt Orthopaedic Hospital NHS Foundation Trust) when asked for his thoughts on Eastwood Park's healthcare engineering degrees last year.
While from March this year, non-essential training and personal development have been put on hold, Eastwood Park is looking forward to resuming normal activities in the future and welcoming its new 2020 degree intake, who will join for one of three healthcare engineering degrees this October. These include:
With no need give up work to study full-time, study takes place primarily in the workplace and online via a Virtual Learning Environment (VLE). Tutors are experts in their own specialisms – they don't work in academic university departments but rather are still active in the industry and this constant contact with the 'real-world' means that the degree stays aligned with current best practice and examples.
To deliver these degrees, Eastwood Park is partnered with the industry focussed Staffordshire University – rated gold for technical excellence and a UK top 40 university.
Current hospital engineering foundation degree student Wayne Badkin (Central Regional Manager and Medical Gas Consultant for Medical Gas Service Limited) highlights what he sees as some of the key benefits of the degree
"Eastwood Park stood out to me because it not only offered a relevant degree specifically in healthcare, but this was achievable within three years as opposed to other distance learning programmes which can take much longer…The programme should not only be a challenge, but also a great way to expand your knowledge and understanding; ultimately applying both to progress within your workplace."
Last year Eastwood Park saw its largest intake yet for a second year running, so ensure you register interest in good time to guarantee yourself a place in October 2020. Contact +44 (0)1454 262777 or [email protected].
Other News