The EBME Expo is changing dates to Autumn 2020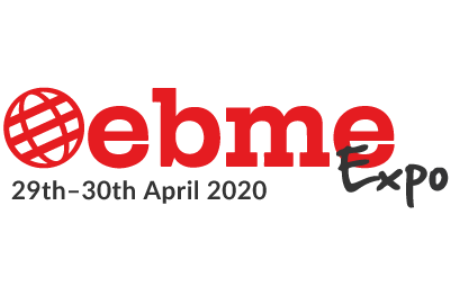 In the light of recent events surrounding the Coronavirus outbreak (COVID-19), we have decided to postpone the EBME Expo until Autumn 2020. The health and safety of our exhibitors, visitors and workforce is our number one priority, therefore driving our decision to postpone the event from April 29 – 30th until September 3rd - 4th 2020.
Working in conjunction with the venue - the Marshall Arena, Milton Keynes – we are rescheduling the event and will confirm the new dates shortly (now confirmed as 3rd - 4th September 2020). We are confident these new dates will deliver an effective alternative for all participants, providing a safe and secure environment for the EBME Expo 2020. This decision has not been taken lightly and we would like to thank you for all your support and understanding, we look forward to welcoming you onsite in September.
John Sandham, Chairman of the EBME Expo commented:
"I think it is best for all involved to postpone the EBME Expo 2020, and in the meantime, keep following the government guidance. I look forward to seeing you all in the Autumn."
For more information on Covid-19 please visit:
https://www.who.int/health-topics/coronaviruswww.who.int/health-topics/coronavirus https://www.gov.uk/government/organisations/public-health-england https://www.gov.uk/government/organisations/department-of-health-and-social-care
See the full statement here
Other News