Durability and reliability built into every ultrasound system made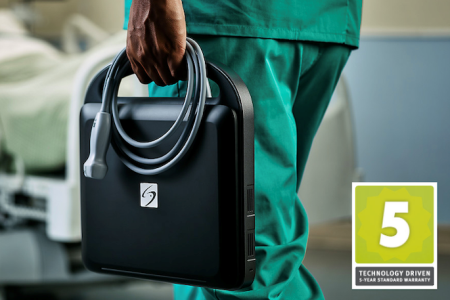 As hospitals and clinics become more analytical about their purchasing decisions, they are starting to evaluate the total cost of ownership of capital equipment, including portable capital equipment, rather than the initial outlay alone.
Warranties are intended to mitigate the risks related to ownership by allowing hospitals to control expenditure on training, servicing, repairs, replacement parts and software updates over the course of an instrument's useful lifecycle.
However, not all warranties are the same, and seemingly generous multi-year warranties may be undermined by exceptions mentioned in the fine print.
A key aim for buyers is to choose equipment in which the quality and durability are commensurate with the warranty offered. SonoSite systems and proprietary transducers withstand rigorous testing, including a 3-foot drop, and resist fluid contamination, backed by a true industry-leading 5-year warranty. And in the unlikely event a system needs repair, an overnight loaner programme minimises costly downtime.
See more about FuJIFILM SonoSite Ltd
Other News